World
Russian Mufti urges religious leaders to denounce ISIL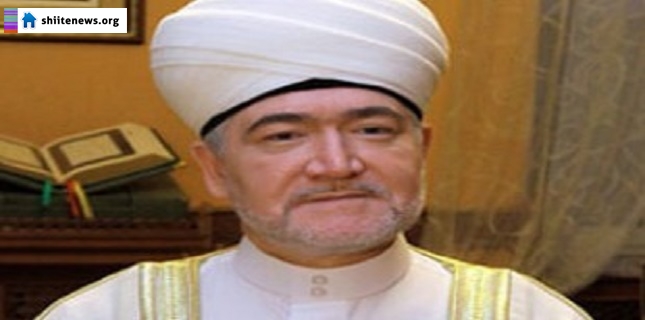 During a press conference on the sidelines of the fifth annual Congress of Leaders of World and Traditional Religions, Rawil Gaynetdin, the Grand Mufti of Russia, explained to reporters in Kazakhstan's capital Astana that in a [true] Islamic state, terrorism does not exist because Islam is a religion of peace.
According to Rasa, he added that the perpetration of terrorist acts in the name of Islam is in contrast to this divine religion and no [true] Islamic state can perpetrate terrorist activities.
Grand Mufti Gaynetdin emphasized that there must be a joint effort by politicians and religious leaders to unequivocally announce to the world that the ISIL terrorist group has nothing to do with Islam.
His Eminence stated that Islam does not allow terror, murder the destruction of towns, villages and cultural and historical monuments. "We must understand that God, the Holy Quran and the Prophet Muhammad have called on us to promote peace," he stressed.
Astana hosted the fifth annual Congress of Leaders of World and Traditional Religions on June 10–11, 2015. The theme of the event was "Dialogue of Religious Leaders and Politicians in the Name of Peace and Development."
The Congress included 80 delegations from 42 countries. At the conference, delegates discussed issues related to the political and religious responsibilities of leaders for humankind, the impact of religion on young people, new trends and prospects of interaction between religion and politics, dialogue, mutual respect and understanding between the leaders of traditional world religions in maintaining peace and security with the exchange of ideas.
Grand Mufti Gaynetdin is known as one of the signatories of "A Common Word Between Us and You," an open letter by Islamic scholars to Christian leaders, calling for peace and understanding.