World
Russia says thwarted another Ukrainian offensive in Donetsk, destroyed 8 Leopard tanks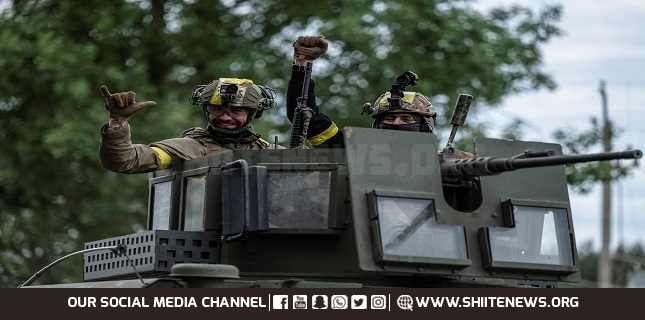 Russia's Defense Ministry says its forces have foiled another major Ukrainian offensive in the Donetsk region, destroying a large number of armored vehicles supplied to Kiev by its Western allies.
"Having suffered heavy losses the day before, the Kiev regime reorganized the remnants of the 23rd and 31st mechanized brigades into separate consolidated units, which continued offensive operations," the ministry said on its Telegram channel early Tuesday.
"A complex fire defeat was inflicted by [Russian] army forces, assault and operational-tactical aviation, missile forces and artillery, as well as heavy flamethrower systems," it added.
The ministry noted that while thwarting the attack, Russian forces destroyed 28 tanks, including eight main battle Leopard tanks supplied to Ukraine by its Western allies, as well as 109 armored vehicles.
It concluded by saying that, along with the previous offensive by Ukrainian forces, their total losses now amount to 1,500 troops.
The new development came after earlier on Monday, Russia said its forces had successfully repelled a large-scale Ukrainian attack in Donetsk, killing hundreds of Kiev's troops. It also released a video showing the Russian military blowing up several Ukrainian armored vehicles in a field.
"As a result of the skillful and competent actions of the Eastern grouping of troops, the losses of the [Ukrainian] armed forces amounted to more than 250 personnel, 16 tanks, three infantry fighting vehicles and 21 armored fighting vehicles," it said at the time.
The ministry, however, stopped short of saying whether the attack was the start of a Ukrainian counteroffensive, which Kiev has been promising for months.
In a promotional video released on Sunday, Ukraine's Defense Ministry urged silence concerning any military action by the country's troops, saying, "The beginning will not be announced."
Russia began the war that it calls a "special military operation" on its neighbor last February. Moscow says it has launched the operation to protect Ukraine's pro-Russian population in southern regions of Donetsk and Luhansk against persecution by the Kiev regime.