World
Nigerians celebrate birth anniversary of Imam Mahdi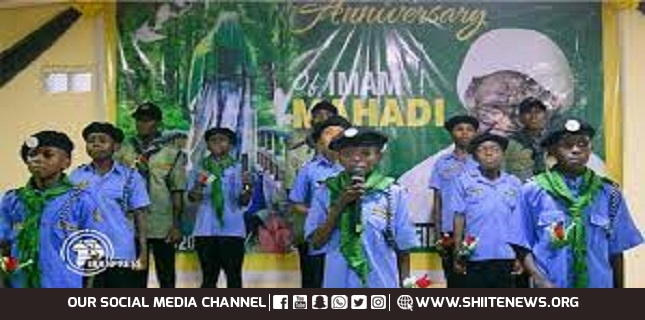 Followers and supporters of Ahlulbayt in Nigeria have celebrated the birth anniversary of the last Shi'a Imam, Imam Muhammad Al Mahdi (may Allah hasten his Glad advent).
In Abuja capital of the country, hundreds of people took to street to celebrate the annual Mid-Sha'ban, a day in which the last Muslims' Imam was born.
The celebrants in Abuja also gathered in the night at event center hall were Islamic scholars delivered speeches about the holy Imam.
In Yobe State of the North Eastern Nigeria, followers of Ahlulbayt celebrated the birth anniversary of the Imam Mahdi at Markaz Islamic Center in Potiskum town.
Imam Muhammad Al Mahdi was born in Samarra, Iraq on 15 Sha'aban, 255 years after the migration of the holy Prophet Muhammad from Mecca to Medina.
After killing Imam Mahdi's father, Imam Hassan Al Askari (as) who was the 11th Imam, the Abbasi rulers decided to martyr Imam Mahdi when they realised that he was born and assumed leadership, a reason that led to his minor and the great acculturation.
It was reported that the holy Prophet said: "The Mahdi from among my descendants, from my family, will rise at the End of time, while the heavens will pour rain and the earth will bring forth green grass for him. He will fill the earth with justice and equity as it is filled with tyranny and injustice."