World
400 people died in US in first 4 days of 2022: Gun Violence Archive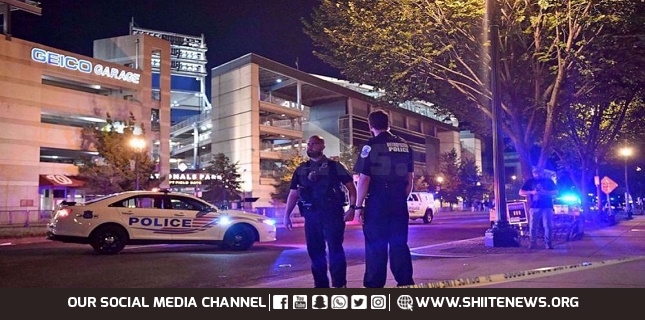 In the first four days of 2022, some 400 Americans have already been killed in gun violence, according to the latest data by the Gun Violence Archive, an online archive tracking such incidents in the US since 2013.
The data updated by the Gun Violence Archive on Tuesday also showed that 282 Americans were also injured from January 1 to January 4.
The United States has seen nine mass shootings, numerous homicides and suicides as well as murders since the beginning of 2022.
The United States saw a record high of 691 mass shootings in 2021 as gun violence surged within the year, according to reports.
Gun violence in the United States has been a chronic social problem that seems to have no solution.
The Federal Bureau of Investigation estimated that a record number of 17 million guns were sold from January 2021 through November of 2021.
With about 121 firearms in circulation for every 100 residents, the US is by far the most heavily armed society in the world, according to the Geneva-based Small Arms Survey, a research group.
In recent years, the US Democrats have called for universal background checks as well as a ban on military-style "assault" weapons, but conservatives remain steadfastly against strict, new gun control
During his 2020 presidential campaign, Joe Biden pledged to reinstate an assault weapons ban, create a voluntary gun buyback program and send a bill to Congress to repeal liability protections for gun manufacturers and close background check loopholes.
According to media estimates, there were fewer mass shootings in 2020 due the Americans' attention being fully focused on defeating the coronavirus that wreaked havoc in the country.
However, as more Americans were vaccinated and the disease came under control, gun violence went out of control in 2021 with the same force and ferocity as before, pushing the demand for stringent measures by the White House against the US gun violence "epidemic".