World
Russian fighter jet escorts US spy plane away over Black Sea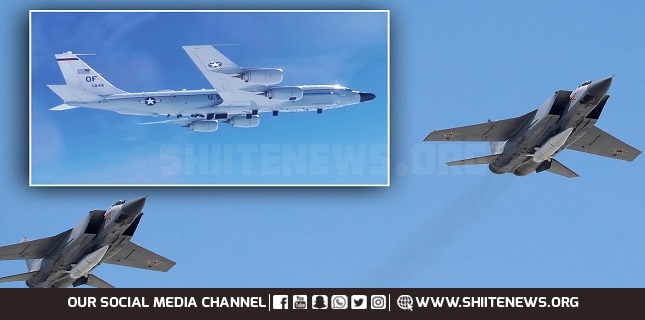 Russia has scrambled a fighter jet to escort away a US spy aircraft flying over the Black Sea, amid growing concerns over the risk of a major military confrontation with the Western forces near the Russian border.
The Russian Defense Ministry said in a statement on Friday that "a Su-30 fighter from the air defense forces of the Southern Military District was scrambled" to identify the air target and prevent it from breaching the country's border.
"The crew of the Russian fighter identified the air target as a US Navy reconnaissance aircraft P-8A and escorted it over the waters of the Black Sea," it added.
The Russian jet safely returned to the airfield after turning away from the Russian state border, the ministry said.
NATO has been beefing up its military presence in the Black Sea region amid tensions between the US-led military alliance and Russia over Ukraine.
The United States, its NATO allies, and Ukraine accuse Moscow of massing troops near Ukraine's border for a possible invasion. Russia says there is no such plan.
Russian Deputy Foreign Minister Sergei Ryabkov warned on Friday about the danger of a major confrontation with the West unless the United States and its allies gave serious thought to security guarantees for Moscow.
He warned the United States and its NATO allies against expanding their military presence in Eastern Europe.
"We need before it's too late to avoid a new missile crisis in Europe," he told a news briefing.
"The appearance of short- and medium-range weapons on these territories is a direct route to escalating confrontation," Ryabkov added.
Russian President Vladimir Putin has previously warned the West and Kiev against crossing the Kremlin's red lines over staging military exercises in and sending weaponry to Ukraine.