World
US B-52 bomber flies over West Asia region as Biden seeks thawing ties with Iran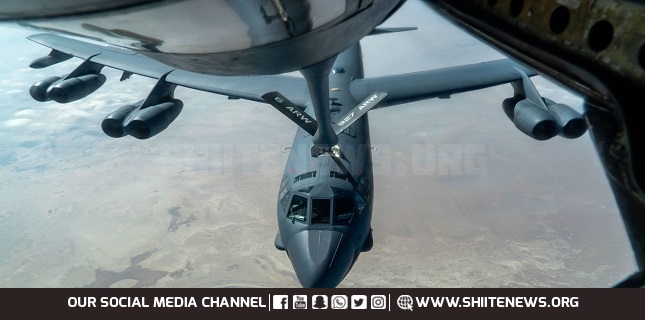 A US nuclear-capable bomber has flown over the Middle East despite the new US administration's stated efforts to seek a thaw in ties with Iran.
Partially backed by Royal Saudi Arabian Air Force F-15 fighters, B-52H Stratofortress flew the round-trip mission Wednesday from Barksdale Air Force Base in Louisiana.
"This long-range, short-duration defensive mission was intended to demonstrate the US military's ability to deploy airpower anywhere in the world to deter potential aggression and showcase the US commitment to regional security," the US Central Command said in a statement. "Centcom is committed to partner security and preserving regional stability."
This is the third time this year that the US is launching such a mission but the first time under President Joe Biden.
Tensions in the region peaked after former President Donald Trump unilaterally withdrew from an internationally backed nuclear deal with Tehran and ordered the assassination of Iran's Lieutenant General Qassem Soleimani.
Iran has time and again asserted that it stands ready to defend its interests in the the wake of any aggression from the United States and its allies.