World
800 US soldiers, rushed to Middle East, return home to Fort Bragg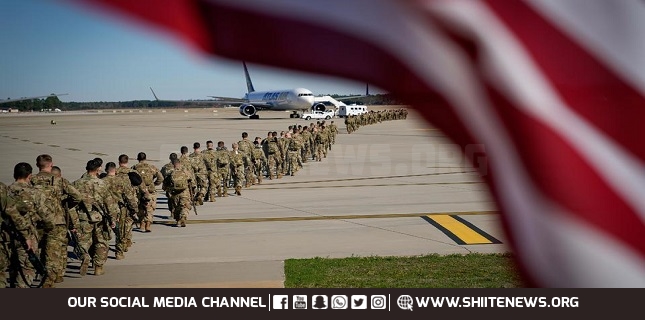 The soldiers were the first group of some 3,000 paratroopers with the 82nd's first Brigade Combat Team rushed to Kuwait during the first week of January to bolster security for US troops in the region after the US assassinated Lieutenant General Qasem Soleimani in a drone strike on 3 January 2020 and the Islamic Republic of Iran vowed to retaliate.
The United States immediately deployed 750 additional troops to the Middle East and more in the coming days after Iraqi protesters stormed the US Embassy in the Iraqi capital of Baghdad on 1 January 2020.
Demonstrators attacked the US Embassy in Baghdad on December 31 to condemn US airstrikes two days earlier that killed at least 25 members of an Iraqi Popular Mobilization Forces or Hashad al-Ahaabi, causing Iraqi security forces and compound guards to fire tear gas and stun grenades to disperse the crowd, Iran Press reported.
Thousands of protesters converged on the US compound in response to the US airstrikes in Iraq and Syria on December 29 that targeted members of the Kataib Hizbullah.
Defense Secretary Mark Esper said Tuesday night 31 December that "in response to recent events" in Iraq, and at Trump's direction, he authorized the immediate deployment of the infantry battalion from the Army's 82nd Airborne Division at Fort Bragg, North Carolina.
The 750 soldiers deploying immediately were in addition to 14,000 US troops who had deployed to the Persian Gulf region since May. Until May the US had about 5,200 troops in Iraq.ax