World
Washington shares intelligence data over ISIL with Damascus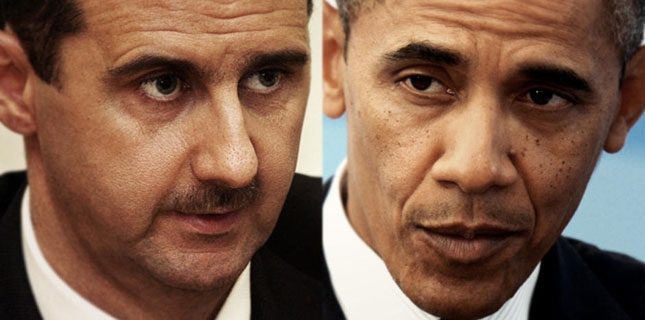 The United States is sharing intelligence data on ISIL radicals with Damascus through Iraqi and Russian channels, as Washington goes on with sending reconnaissance flights over Syria.
Sources were quoted by AFP that "The cooperation has already begun and the United States is giving Damascus information via Baghdad and Moscow".
The comments came a day after Foreign Minister Walid Moallem said Syria was willing to work with the international community against the so-called Islamic State of Iraq and the Levant (ISIL) radical group, and US officials said they were poised to carry out surveillance flights over Syria.
The pro-opposition Syrian Observatory for Human Rights said foreign drones had been seen over the eastern province of Deir al-Zor Monday.
"Non-Syrian spy planes carried out surveillance of ISIL positions in Deir al-Zor province Monday," the Britain-based activist group's director, Rami Abdel-Rahman, said.
Syrian warplanes bombed ISIL positions in several areas of Deir al-Zor Tuesday, an oil-rich province in the east of Syria, most of which is held by the radical militants.
A regional source told AFP that "a Western country has given the Syrian government lists of ISIL targets on Syrian territory since just before air raids on Raqqa, which started in mid-August."
ISIL, which emerged from Al-Qaeda's Iraq branch and has since broken with the worldwide network, controls large parts of Deir al-Zor and seized full control of Raqqa province, further up the Euphrates Valley, Sunday, with the capture of the army's last position, the Tabqa air base.
It has declared a "caliphate" in areas under its control in Syria and neighboring Iraq, where US war planes have been targeting its positions since August 8.
US airstrikes however have not been able to stop ISIL improvements in Iraq and now Washington eyes moving toward Syria, where it has been threatening to attack and help a more than three-year-old deadly insurgency change the government.