Saudi Arab
US awards Lockheed Martin nearly $1billion for Saudi THAAD missile system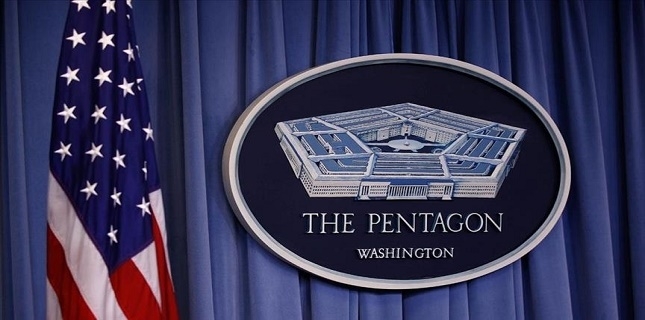 The Pentagon has awarded its top weapons supplier Lockheed Martin Corp nearly $1 billion on behalf of Saudi Arabia for the installation of the US military giant's THAAD missile system in the kingdom.
The US Defense Department announced in a statement on Monday the $946 million is the first payment to Lockheed Martin toward the deployment of the $15-billion THAAD system in Saudi Arabia as part of a $110-billion arms package Washington signed with Riyadh in 2017.
In November 2018, Riyadh signed a letter of offer and acceptance with Washington, paving the way for the massive sale of 44 THAAD launchers, missiles and related equipment.
The statement further said Lockheed Martin will provide "long lead items" of the THAAD missile system, including early engineering development, test equipment, key personnel and initial training development.
Congressional approval for the THAAD missile defense system sale was given in 2017. The US has already supplied the advanced missile system to Israel, Qatar and the United Arab Emirates.
The system has also been deployed to South Korea to allegedly address the concerns of US regional allies about a possible strike by North Korea.
During his first trip to Saudi Arabia in 2017, President Donald Trump signed a $110 billion arms deal with the Saudis, with options to sell up to $350 billion over a decade.
Facilitated by Trump's son-in-law and senior adviser Jared Kushner, the massive package includes missiles, bombs, armored personnel carriers, combat ships, THAAD missile systems and munitions.
The announcement generated a backlash in Congress, with Republican Senator Rand Paul promising to work to block at least parts of the package.
The Trump administration is looking to loosen restrictions on American arms sales to boost the country's weapons industry.
The announcement comes at a time when the Washington-Riyadh relationship is under bipartisan scrutiny in the US.
Lawmakers on both sides are angry at the administration's response to the murder of Washington Post columnist Jamal Khashoggi in the Saudi Consulate in Istanbul last year, which is widely believed to have been ordered by Saudi Crown Prince Mohammed bin Salman.
Trump has thrown his support behind bin Salman, citing the importance of military deals in defending his decision to stick with Riyadh despite the murder.
The US is also under pressure to suspend its arms sales to the Saudi regime, which has been waging a deadly military aggression against Yemen since 2015.
According to a new report by the Armed Conflict Location and Event Data Project (ACLED), a nonprofit conflict-research organization, the Saudi-led war has so far claimed the lives of around 56,000 Yemenis.