Saudi Arab
Saudi Commits More Crimes in Yemen's Hajjah, Saada amid Int'l Silence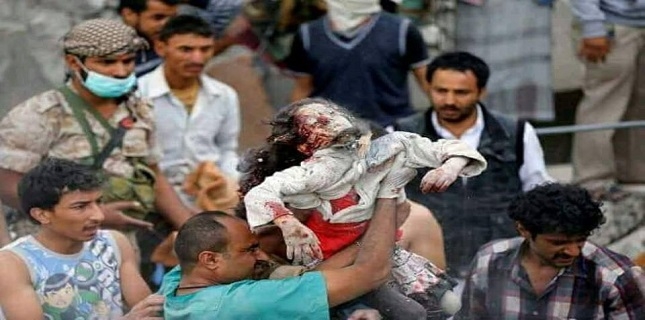 Saudi-led coalition has committed more crimes against Yemeni civilians in Hajjah and Saada in light of international silence.
At least three people were martyred and two other were injured in a Saudi-led dawn air strike in Saada, Yemen's Arabic-language al-Massirah television network reported Tuesday.
Earlier on Monday, another massacre was reported in Hajjah, where 18 people were martyred and 13 others were injured as the Saudi warplanes targeted an oil station in Abs governorate.
Abs massacre was preceded by a horrible crime late on Sunday, when Saudi warplanes targeted a wedding ceremony in Hajjah's Bani Qaiss governorate. 88 people were martyred and injured in the strike.
Yemen has been since March 25, 2015 under a brutal aggression by Saudi-led coalition, which also includes UAE, Bahrain, Egypt, Morocco, Jordan, Sudan and Kuwait, in a bid to restore power to fugitive former president Abdrabbuh Mansour Hadi.
Tens of thousands of Yemenis have been injured and martyred in Saudi-led strikes, with the vast majority of them are civilians.