Saudi Arab
Shia and Sunni Thinkers Hold Joint Seminar in Saudi Arabia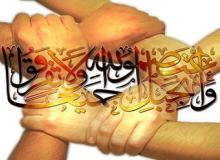 Sponsored by Abdul-Aziz ibn Majid, Medina's Amir, a joint meeting was held between eminent Shia and Sunni figures.the meeting took place on Wednesday, December 22, following the strife caused by a group of Wahabi assailants on the day of Ashura.Expressing his deep regret for the event, Abdul-Aziz ibn Majid referred to Islam as a comprehensive religion  that is against creating discord or forming various religious sects.
Warning those who intrude social order and security, he urged all Shia and Sunni thinkers to dispel the existing bilateral tensions by holding a joint seminar in Saudi Arabia.
On this year's day of Ashura in the holy city of Medina, the Shia mourners were attacked by a group of Wahabi extremists, Rohama reported.
The strife led to some injuries and damages, and was finally stopped by the security force arresting 50 intruders.
Back to top button