Saudi Arab
Saudi Arabia is Berlin's Partner in Terrorism or the War on Terrorism?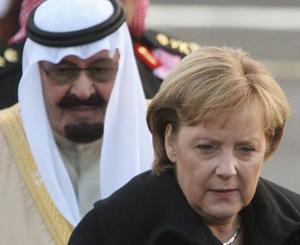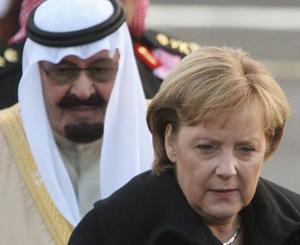 German Chancellor Angela Merkel has defended her government's plan to sell hundreds of tanks to Saudi Arabia despite widespread opposition.
Speaking in a television interview on Friday, Merkel said that Riyadh is "Berlin's partner in the war on terrorism."
"However it does have serious deficiencies in human rights," she said, adding, "I have raised that over and over again (with them)."
The Merkel administration has reportedly agreed to sell 200 Leopard-2s — Germany's main battle tank which is also produced under license in Spain — to Saudi Arabia for a multi-billion-dollar sum.
A new survey in Germany showed that more than 90 percent of Germans are against selling arms to countries such as Saudi Arabia which use the military hardware against their own people.
German opposition parties and even members of Merkel's ruling centre-right coalition have criticized the deal, particularly in light of popular uprisings throughout the Middle East.
Social Democrat parliamentary deputy leader Gernot Erler said earlier this week that selling arms to Saudi Arabia while the country has sent military forces and armored vehicles to Bahrain to help crack down on protesters is "a slap in the face for freedom movements in the whole region."
The Kingdom of Saudi Arabia was established in 1932 with the support of