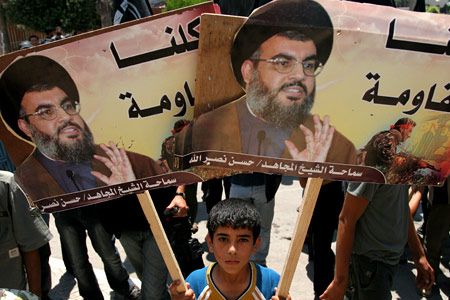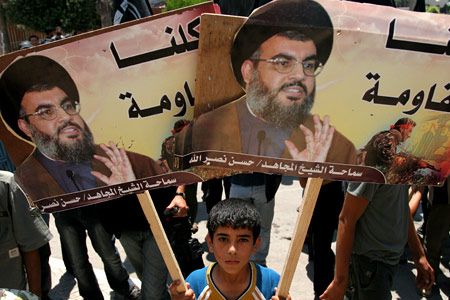 Saudi authorities have arrested a Shia man for keeping a picture of the head of the Lebanese Hezbollah resistance movement in his workplace.
Samir Ahmad al-Hamadi, 35, was arrested last week by Saudi security forces on charges of installing a picture of Hezbollah Secretary General Syed Hassan Nasrallah in his office at the al-Ahsa governorate, the al-Rased news agency reported.
Al-Ahsa's governor sentenced Hamadi to 15 days in prison.
Saudi authorities had earlier booked a number of Shia youths for displaying photos of the Lebanese Shia  figure on the windshields of their cars or keeping his pictures in their vehicles.
Shia Muslims, a minority in Saudi Arabia, have been objected to discriminatory behavior by the Sunni-dominated government in Riyadh.
Al-Ahsa is one of the regions in the Arab kingdom to witness the arrest of Shia clerics and the shutdown of tens of mosques, schools and religious centers affiliated with the Shia faith.
The presence of extremist elements, including Wahhabists, in the Saudi government and the country's intelligence ministry, in particular, has led to unjustified arrests of — and pressure on — the Shia minority.
International human rights organizations have repeatedly expressed concern about the human rights status and restrictions on religious minorities in Saudi Arabia.