Saudi Arab
Saudi authorities arrested a human rights activist defending Shia Muslims rights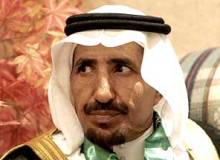 Saudi security sources arrested a human rights activist for criticizing the Saudi Wahhabi government attacks on Shia Muslim citizens.
Human Rights Watch ordered Saudi King immediately release a human rights activist who detained illegally just because of his criticizing article against Saudi Wahhabis who always use pressure against Ahl ul Bayt followers. The charges against the activist, Shaikh Mikhlif  bin Dahham al-Shammari, appear to violate his right to free expression, Human Rights Watch said.
Arresting officers told al-Shammari they were acting on the orders of Prince Muhammad bin Fahd bin Abd al-'Aziz, the governor of the Eastern Province, in response to articles al-Shammari had written and published recently on several websites, blocked in Saudi Arabia, that criticized statements of clerics attacking Shia Muslims.
"Arresting Mikhlif al-Shammari's simply for opinions he expressed peacefully shows the limited reach of King Abdullah's commitment so far, five years into his reign, to protect human rights," said Sarah Leah Whitson, Middle East director at Human Rights Watch.
Earlier, on May 15, Khobar police arrested al-Shammari over the articles he had written criticizing anti-Shia religious views. Al-Shammari told Human Rights Watch at the time that he refused to answer questions put to him by the police since King Abdullah had ordered that cases regarding publications fall within the jurisdiction of the Ministry of Information and Culture, not the police and regular courts. The police released him after six hours based on a personal bail guarantee, but the police changed the description of his case from one concerning his articles to one of "creating public attention against corruption," al-Shammari told Human Rights Watch.
He was arrested again on the evening of June 15, while he was dining at the home of an acquaintance in Jubail, 80 kilometers north of his home in Khobar. Officers of the Criminal Investigation Department took him to the Khobar police station, where they placed him in a holding cell overnight with 10 other persons. Al-Shammari was able to communicate briefly with his family and Human Rights Watch. On June 16, he began a hunger strike to protest his arbitrary detention. Â His arrest was the result of the earlier investigation into his articles, al-Shammari told Human Rights Watch, but he has not been charged or brought before a prosecutor.
In one of the articles in question, al-Shammari responded to remarks of Muhammad al-'Arifi, a controversial government-salaried imam of the Buradi mosque in Riyadh. During a sermon on January 1, al-'Arifi had described Ayatollah Ali al-Sistani, whom many Saudi and other Shia Muslims consider their highest religious authority, as an "obscene, irreligious atheist." Al-Shammari asked how Sunnis would feel if a Shia had called al-'Arifi an "obscene, irreligious, atheist Wahhabi in Najd."
Since December 2009, al-Shammari has published 18 articles on public interest and human rights issues, including Sunni-Shia relations.
source: ABNA