Saudi Arab
Can Saudi Arabia survive US shale oil boom?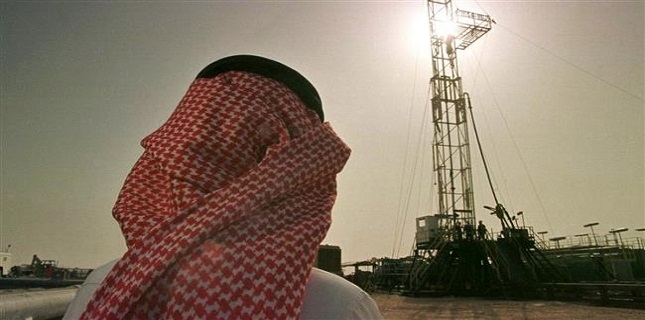 The United States is on course to take over Saudi Arabia and even rival Russia as the world's leading energy producer this year following a months-long price rally that has fueled a resurgence of the shale oil industry.
The explosive growth flies in the face of efforts by Saudi Arabia and its oil allies to squeeze the US shale drillers by keeping prices low.
As part of that drive, Saudi Arabia has been flowing the market with oil since 2014 in an attempt to push higher-cost producers, particularly US shale, out of the market. Consequently, oil prices dropped to $40 a barrel in December of that year, down from more than $100 a barrel just four months previous.
Many US exploration and production companies, from Texas Permian Basin to the Bakken Formation in North Dakota, filed for bankruptcy.
However, low prices decimated the Saudi economy at a time when the kingdom needed to plow more money into its aging oil fields to stay competitive. This also spelled the end of generous government subsidies and led to many layoffs.
The Saudis failed to sustain the low-price strategy, and by late 2016 they persuaded OPEC and Russia to cut output. That provided a sigh of relief for US energy companies and their financial backers, who were struggling to weather the turmoil by adjusting their exploration and extraction techniques.
The survivors were more resilient and leaner companies operating at higher rates of productivity. The crunch also forced the private sector to improve its exploration and drilling technology. That coupled with the recent price rally — the price of West Texas intermediate crude is above $65 a barrel — has enabled US producers to stage a dramatic comeback.
US crude oil production averaged at 9.3 million barrels per day in 2017, and is estimated to have averaged 9.9 million bpd in December, according to the US Energy Information Administration.
"Relentless growth should see the US hit historic highs above 10 million barrels a day (in production), overtaking Saudi Arabia and rivaling Russia during the course of 2018 — provided OPEC and non-OPEC restraints remain in place," the International Energy Agency (IEA) said in its latest monthly report.
"This year promises to be a record-setting one for the US," the IEA added.
The US oil sector has also managed to outpace competitors in exports to growing global markets, most notably China and India, while cutting imports from the Middle East and North Africa. In October, US imports of crude and refined products dropped below 2.5 million barrels a day, the lowest in more than four decades.
For Saudi Arabia, the emergence of the US as a top energy producer presents an unprecedented challenge. If the kingdom slashes production, shale drillers will fill the vacuum by increasing output, undermining Saudi efforts to manipulate prices and the market.
The shale revolution comes as the Trump administration is attempting to loosen restrictions on fossil fuel and ramp up offshore drilling. President Donald Trump plans to open vast ocean acreage to offshore exploration and allow drilling in the Arctic National Wildlife Refuge.
Experts say the boom in the US shale is the result of private companies responding to global markets, rather than the administration's oil policies. Shale fields – both land and offshore- can be developed relatively quickly and at lower costs compared to giant oil projects, making it more attractive to investors.
Nevertheless, Trump is looking past energy independence to what he deems energy dominance. This has rattled some nerves in Saudi Arabia, which sees its own dominance fast eroding.
Riyadh has been forced to undertake significant adaptations as a result. Prince Muhammad bin Salman set the direction of the reform in 2016 in his famous Vision 2030. The strategy document calls for diversification of government budget and investment in domestic industries to cushion the oil blow.
The US alliance with Saudi Arabia has always centered on oil since it began in 1933. The recent shale oil boom could soon change that.