Saudi Arab
Saudi Arabia and Israel want to drag US into war against Iran: Former CIA officer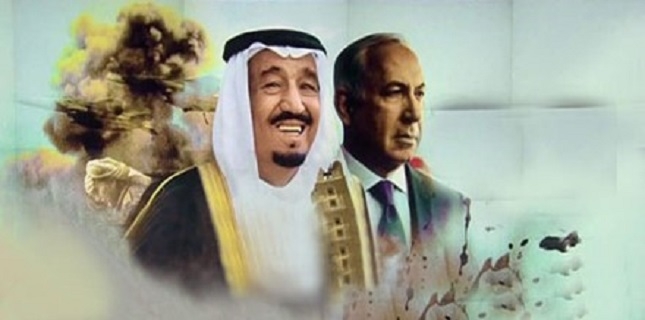 A former American counter-terrorism specialist and military intelligence officer of the CIA says Israel and Saudi Arabia are not in a position to defeat Iran and hence are trying to drag the United States into a war against the Islamic Republic.
Philip Giraldi made the remarks in an article headlined Saudi Arabia and Israel Know They Cannot Defeat Iran, Want to Drag the US into an Uncontainable War published on Monday.
"Both Saudi Arabia and Israel know they cannot defeat Iran," Giraldi wrote, "without the active participation of the United States."
"That would require shaping the "threat" narrative to start with a series of relatively minor military actions that appear defensive or non-controversial to draw the United States in without really appearing to do so," he added.
"American involvement would be against Washington's own interests in the region but it would serve Saudi and Israeli objectives, particularly if the situation is inherently unstable and is allowed to escalate," he warned.
"Both the Saudis and, more particularly, the Israelis have powerful lobbies in Washington that will push a friendly Congress for increased US involvement and the Iranophobic mainstream media is likely to be similarly positive in helping to shape the arguments for American engagement," the expert observed.
He predicted that "the escalation will be starting in Lebanon, where the resignation of Prime Minister al-Hariri has created a plausible instability that can be exploited by Israel supported by heavy pressure from the Saudis to harden the Lebanese government line against Hezbollah."
During a visit to Saudi Arabia earlier this month, Hariri announced his resignation. The announcement is widely seen to have been made under Saudi influence. Lebanese President Michel Aoun has refused to formally consider Hariri's resignation, saying he has to return first.
Lebanese government officials also said they believed Hariri was "being held" in Saudi Arabia against his will, and signaled that his resignation had not been voluntary.
Last week, Saudi Arabia escalated its threats to Iran, saying there will be a response "in the appropriate time and manner," following a missile strike from neighboring Yemen, which has been under a nonstop bombardment campaign by a Saudi-led coalition for over two and a half years.