Saudi Arab
Riyadh bullying countries to kill UN probe on Yemen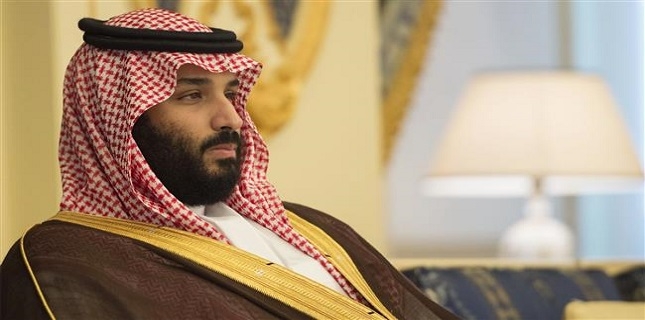 Riyadh has removed the driving ban on women as part of its recent reforms to undo the damage the ultraconservative kingdom has suffered for decades of human rights violations both inside and outside of Saudi Arabia.
"The royal decree will implement the provisions of traffic regulations, including the issuance of driving licenses for men and women alike," said a statement released by the Saudi Press Agency on Tuesday.
It noted that the decree would come into force as of June 2018, and that it must "apply and adhere to the necessary Sharia standards."
Saudi Arabia's US ambassador told reporters that Saudi women would not need approval from their male guardian to acquire a driving license after the new rules take effect.
He added that women from Persian Gulf Cooperation Council member states, who have a driving license, would also be permitted to drive in Saudi Arabia.
Loujain al-Hathloul, a Saudi activist who was detained for 73 days in 2014 for breaking the ban, tweeted "thank God" after the announcement was made. Manal al-Sharif, who was also imprisoned for driving, tweeted that Saudi Arabia would "never be the same again," and Aziza al-Yousef called it "a development that indicates a change in women's rights." "We congratulate the nation and its women and we hope that other pending issues get resolved too."
Saudi Arabia is the last country in the world to permit women to obtain driving licenses.
The announcement comes after a weekend of gender-mixed celebration of Saudi national day over the weekend which, according to analysts, was aimed at highlighting Riyadh's social and economic reform push, dubbed "Vision 2030."
Women were also permitted access into a sports stadium, for the first time, to watch a concert.
Unveiled on 25 April 2016 by the then-Deputy Crown Prince Mohammed bin Salman, the plan was touted as an assured way of transforming the country economically by the year 2030. The plan, he said, was aimed at ending Saudi Arabia's "addiction" to oil, and it envisaged raising non-oil revenues from 163.5 billion riyals (43.6 billion dollars) in 2015 to 1 trillion riyals (267 billion dollars) by 2030.
Mohammed bin Salman, the Saudi prince in charge of the economy, who was recently elevated to crown prince status, is also believed to have been the architect of the Yemeni war, as he holds the defense portfolio as well.
Saudis threaten retaliation if Yemen probe passes
Meanwhile, in a letter seen by AFP, Riyadh has threatened economic retaliation against countries that vote in favor of a UN resolution setting up an international probe into human rights violations in Yemen.
The United Nations rights chief Zeid Ra'ad Al Hussein has on multiple occasions called for the Human Rights Council to launch an independent investigation into Saudi Arabia's rights violations against its impoverished neighbor Yemen.
The Human Rights Council is set to vote for a Dutch/Canadian draft which calls for the international UN-backed probe — known as a Commission of Inquiry. Saudi Arabia has so far been able to block the probe.
"Adopting The Netherlands/Canadian draft resolution in the Human Rights Council may negatively affect the bilateral political economic relations with Saudi Arabia", said the letter.
It added that the kingdom will not accept the draft and calls for a Yemeni domestic probe, which the UN claims is not internationally credible.
Human Rights Watch Geneva Director John Fisher said that such threats are "disgraceful."
"It is outrageous that Saudi Arabia is seeking to use threats of economic and political sanctions to bully states into not supporting the kind of international investigation that could put an end to the abuses," he said.
"The (Arab) coalition forces have bombed hospitals, they have bombed market places, homes, funeral parlors and it is time for the international community to say enough is enough," he added.
Bahrain, Kuwait, the United Arab Emirates, Egypt, Jordan, Morocco, and Sudan are part of Saudi Arabia's coalition. Qatar withdrew from the coalition in June amid a diplomatic rift with Riyadh, Manama, Cairo, and Abu Dhabi.
Saudi Arabia along with his allies has been pounding Yemen since March 2015 in an attempt to crush the popular Houthi Ansarullah movement and reinstate the former president, Abd Rabbuh Mansur Hadi, who is a staunch ally of the Riyadh regime.
More than 12,000 people have been killed since the onset of the campaign more than two and a half years ago. Much of the Arabian Peninsula country's infrastructure, including hospitals, schools and factories, has been reduced to rubble due the war. The Saudi war has also triggered a deadly cholera epidemic across Yemen.