Saudi Arab
Redrawing Saudi Line of Succession, Potential Power Struggle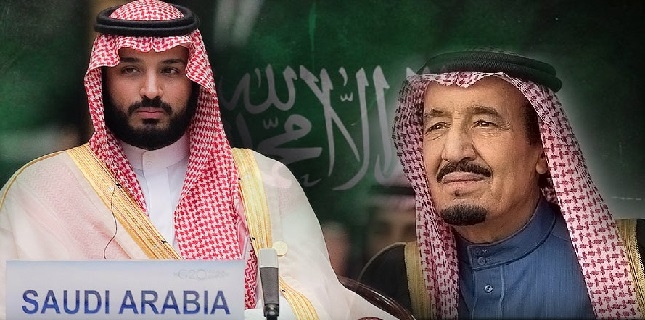 Despite the fact that the brother-to-brother or horizontal pattern of power transition in Saudi Arabia– first proposed by Abdulaziz who founded Saudi kingdom– is formally controlled by allegiance and consensus codes, such a power transition formula has always carried the potentials to fuel internal power struggle. The Saudi Arabian history, for example, has a record of decades of conflicts over power between the brothers who form blocs in opposition to each other.
But at the time being, this pattern is largely ignored as King Salman picked the crown prince and deputy crown prince from the third generation rather than from among his brothers in violation of traditional line of succession, managing to partially overcome some problems the kingdom has been facing. Still, finding an useful t and at the same time acceptable king beside managing a possible power battle remains a tough job the Arab kingdom needs to do.
Meanwhile, if King Salman bin Abdulaziz, who during the past two years of his rule has proven he is ready to make surprise and drastic changes in the conservative Saudi power system, wishes to raise his son and deputy crown prince Mohamed bin Salman to power, he has to marginalize his nephew Muhammad bin Nayef, the current crown prince who has had support and favor of the Americans particularly during the George Bush and Barack Obama administrations.
The following four factors focus on possible arrangements for removal of bin Nayef and management of the current power struggle:
1. Having in mind that the sons of the late kings like Saud, Faisal, Khalid, Fahd, and Abdullah are practically out of the power and devoid of significant power positions, King Salman is intending to replace bin Nayef with his young and ambitious son Mohamed in a bid to primarily steer clear of potential troubles for his son in the future and simultaneously delay for a long time the fight over power that in recent years turned into a worrisome issue. Such a choice may help resolve the problem of aging kings who die not so long after ascending to power, but it cannot introduce a rational, efficient, costless, and legitimate mechanism of power transition due to the nature and essential problems of this process in Saudi Arabia.
2. King Salman knows that if he dies, bin Nayef, who will naturally succeed him as a king, will have the power to remove Mohamed as the next crown prince. So he is seeking to push bin Nayef out of the current position and clear all of the possible troubles ahead of his son to ascent throne.
3. King Salman is likely to pave the way for his son to ascend to become king by developing the argument that bin Nayef only has two daughters without any son. Having male children is a crucial matter for the Saudis and can provide the king with firm argument factor in his way to persuade the other princes to accede to his son's succession.
4. Since King Salman's ascension to the throne in early 2015, the king and the princes in his orbit have been running a campaign to reinforce power of his son Mohamed in the court and among other brothers and nephews and at the same time impair bin Nayef or at least paint him weak.
If King Salman becomes successful to materialize his aspiration through redrawing the line of succession, a wide range of other princes raise concerns that Mohamed bin Salman's succession to the kingship can lead to restriction of power in the hands of sons of just one son of Abdulaziz, especially that now the consensus-making factors like Charter of Abdulaziz are revoked and election has no place in the kingdom's political system.
Therefore, more blatant conflict over the kingship looks likely among Saudi princes in the future, particularly if traditions such as consensus, allegiance, and age are put.