Saudi Arab
Saudi soccer team refuses to pay tribute to London terror victims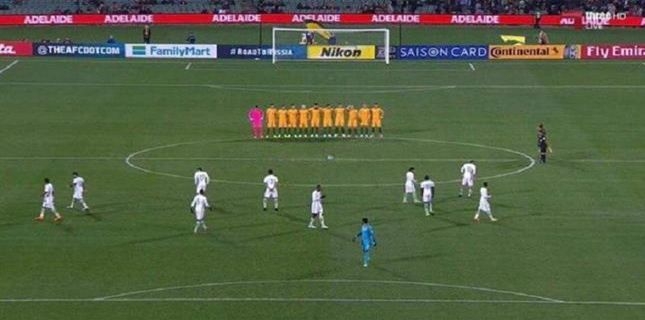 Saudi Arabia's national soccer team has come under criticism for its refusal to observe a minute's silence for the London attack victims during a recent match with Australia.
Before the World Cup qualifier in Adelaide on Thursday, the Australian national soccer team lined up in the center of the field to keep silence over the killing of two Australian women in last week's terror attacks in London.
However, the Saudi team continued jogging, passing the ball and taking their positions on the field. Pictures show a Saudi player, Salman al-Faraj, facing the Australian team with his hands behind his back.
The Asian Football Confederation had reportedly approved the minute's silence against the wishes of Saudi officials.
According to a tweet by Adam Peacock, a presenter with Fox Sports Australia, the Football Federation of Australia "tried to reason" with the Saudis, but they could not persuade them to participate in the minute's silence.
Social media users have criticized the Saudi team's behavior.