Saudi Arab
Amnesty Intl. calls on Saudi Arabia to free rights activist 'immediately'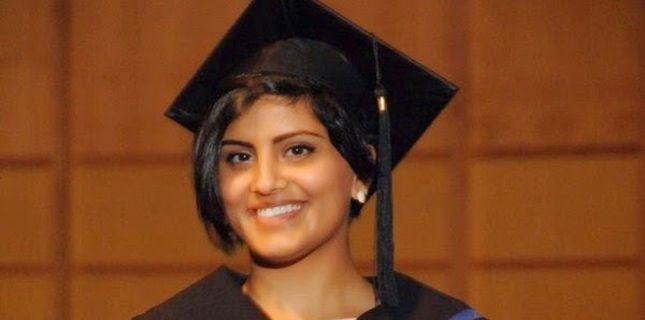 Amnesty International has lambasted Saudi Arabia for detaining a women's rights activist for the second time, calling on the kingdom to "immediately and unconditionally" release her.
According to a report by the UK-based rights group on Monday, Loujain al-Hathloul, 27, was arrested by authorities at the King Fahad International Airport in the port city of Dammam, the capital of the restive Eastern Province, on Sunday afternoon.
Hathloul, who was due to travel to Riyadh, was also interrogated by the Bureau of Investigation and Prosecution, Amnesty added.
"The Saudi Arabian authorities' continuous harassment of Loujain al-Hathloul is absurd and unjustifiable. It appears she is being targeted once again because of her peaceful work as a human rights defender speaking out for women's rights, which are consistently trammeled in the kingdom," said Samah Hadid, Director of Campaigns for Amnesty International in the Middle East.
Back in early December 2014, Hathloul was arrested for breaking Saudi Arabia's controversial driving ban on females. In November the same year, she tried to drive into the kingdom from neighboring United Arab Emirates in defiance of the ban. Police held Hathloul for more than two months.