Saudi Arab
UN Urges Saudi Arabia Not to Bomb Yemeni Port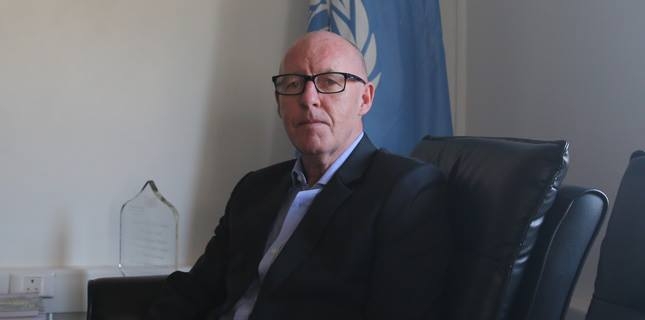 Jamie McGoldrick, the UN humanitarian coordinator for Yemen, said Hudaydah on the Red Sea, which is under the control of the Arab country's army, is a vital lifeline for Yemeni civilians threatened with starvation as a result of the ongoing Saudi aggression.
He said Riyadh needed to take humanitarian concerns into account.
"We continue to advocate to the Saudi-led coalition that the attack on the port of Hudaydah and the city itself is not necessary," McGoldrick told reporters in Jordan's capital Amman.
"This port is the most essential, the most crucial part of our ability to feed people and get medical services" into Yemen, he said.
"The Hudaydah port is the only port that we can use to serve the bulk of the population in need," McGoldrick said.
The UN has appealed for $2.1 billion in international assistance for Yemen and McGoldrick said he hoped for commitments during an aid conference in Geneva next week.
"The amount that we are asking for is for life saving, is to address the very basic needs of the Yemeni people," he said.
The Saudi regime has been carrying out airstrikes against the Houthi Ansarullah movement in the past year and a half in an attempt to restore power to the fugitive former President Abd Rabbuh Mansour Hadi, a close ally of Riyadh.
Some 11,000 Yemenis, including women and children, have lost their lives in the deadly military campaign.