Saudi Arab
Saudi woman gets 45-year prison term for social media posts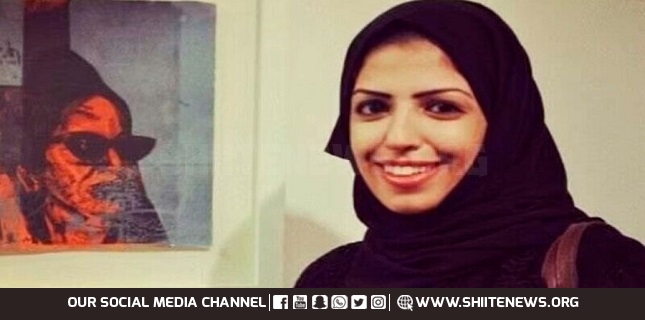 Saudi Arabia has sentenced a woman to 45 years in prison for her social media posts, a rights group says, marking the latest example of a major crackdown on Twitter users led by Saudi Crown Prince Mohammed bin Salman (MBS).
Nourah bint Saeed al-Qahtani was convicted by the Saudi Specialized Criminal Court on charges of "using the internet to tear the (Saudi Arabia's) social fabric" and "violating public order" via social media", Democracy for the Arab World Now (DAWN) said in a statement on Tuesday, citing court documents.
The Washington-based organization, which was founded by slain Saudi dissident journalist Jamal Khashoggi, said Qahtani was convicted under the kingdom's Counter-Terrorism and Anti-Cyber Crime Law.
DAWN also noted that little is known about Qahtani, including her age or the circumstances around her arrest and conviction. She does not appear to have an active Twitter account.
Qahtani's conviction came a few weeks after Salma al-Shehab, a mother of two young children and a student at Leeds University in Britain, was sentenced to 34 years in prison for having a Twitter account and for following and retweeting the critics of the kingdom.
She was on holiday in Saudi Arabia in January 2021 and had planned to return to the United Kingdom when she was detained.
The latest cases came after US President Joe Biden paid a controversial visit to Saudi Arabia in July and fist-bumped the Saudi crown prince despite his earlier promise to make the Saudis the "pariah that they are" over human rights abuses, in particular the killing of Khashoggi on the direct orders of the crown prince.
Abdullah Alaoudh, the director for the Gulf region at Dawn, said Saudi authorities appear to have imprisoned Qahtani for "simply tweeting her opinions."
"It is impossible not to connect the dots between Crown Prince Mohammed bin Salman's meeting with [US] President [Joe] Biden last month in Jeddah and the uptick in the repressive attacks against anyone who dares criticize the crown prince or the Saudi government for well-documented abuses," Alaoudh said.
He went on to say that in both the Shebab and Qahtani cases, Saudi authorities used "abusive" laws to target and punish Saudi citizens for criticizing the government on Twitter.
"Only weeks after this month's shocking 34-year sentence of Salma al-Shehab, Qahtani's 45-year sentence… shows how emboldened Saudi authorities feel to punish even the mildest criticism from its citizens," he said.
Ever since Mohammed bin Salman became Saudi Arabia's de facto leader in 2017, the kingdom has arrested hundreds of activists, bloggers, intellectuals and others for their political activism, showing almost zero tolerance for dissent even in the face of international condemnation of the crackdown.
Muslim scholars have been executed and women's rights campaigners have been put behind bars and tortured as freedom of expression, association, and belief continue to be denied by the kingdom's authorities.
Over the past years, Riyadh has also redefined its anti-terrorism laws to target activism.