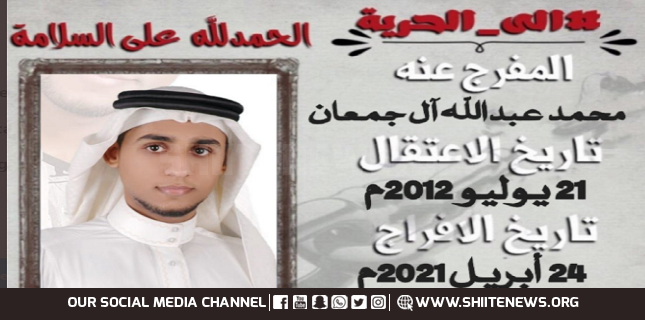 "Mohammad Al-Jumu'ah", a Shia activist from Tarout Island in Qatif, Saudi Arabia, who was arrested for participating in a popular movement in the Qatif region, was released yesterday (Saturday).
Saudi activists announced on Twitter that Al-Jumu'ah, who had been sentenced to nine years in prison for participating in a popular demonstration, had been released after serving his sentence.
Al-Jumu'ah spent nine years in the General Investigation or Intelligence Bureau of Dammam, which is a political prison. After his release, he was widely welcomed by the people of Qatif. The following video shows pictures of the welcome of this Shia activist.