Saudi Arab
Normalisation with Israel regime requires Palestinian state: Saudi FM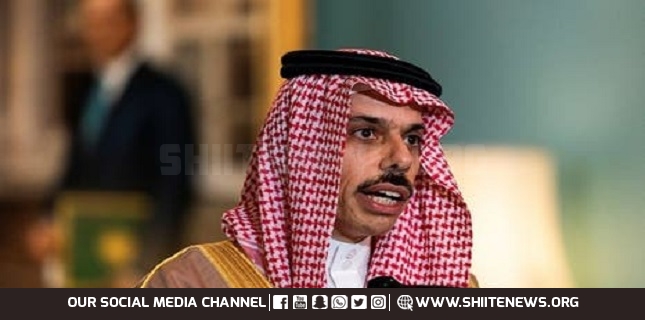 Saudi Arabia's foreign minister has said Saudi Arabia would only normalize ties with Israeli regime within a plan that would deliver a sovereign state to Palestinians.
"What we need to make [normalization of ties with Israel] happen is a peace deal that delivers a Palestinian state with dignity and with a workable sovereignty that Palestinians can accept," Saudi Arabia's Foreign Minister Faisal bin Farhan said on Friday.
Faisal was addressing an online talk at Med2020, a yearly international forum held every year in Italy's capital Rome bringing together world leaders.
He said that Saudi Arabia envisaged normalization of ties with the Israeli regime in exchange for the creation of a Palestinian state within the 1967 borderlines.
"That deal would have to be negotiated, but what is important now is to bring back Israelis and Palestinians to the negotiating table to work towards a fair deal," Faisal added.
The UAE, Bahrain, and Sudan in September have signed agreements on the normalization of relations with Israel in the White House in deals brokered by the US administration.
At the time that the Israeli regime has occupied many Arab-Islamic areas in addition to repressing the Palestinians, the Arab regimes are making their efforts to normalize relations with the Israeli regime.