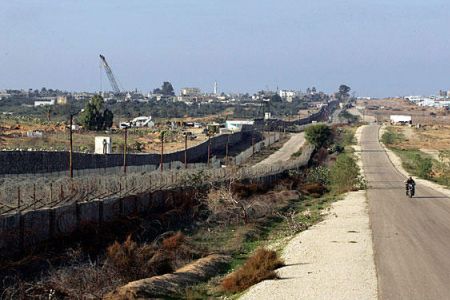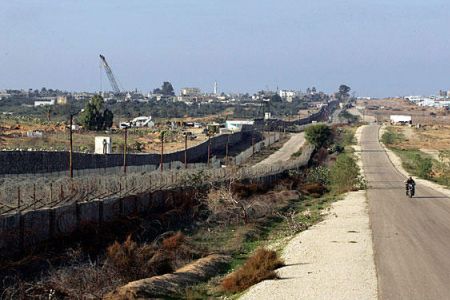 Hundreds of Egyptians are marching to the country's border with the Gaza Strip to demand that it be opened.
They are currently in Al Arish, about 50 kilometers from Rafah.
Press TV correspondent Roshan Muhammed Salih is also in Al Arish, where he spoke to several of the Egyptian activists, who told him they plan to hold a demonstration on the border on Sunday, with the aim of entering the besieged territory.
Egypt has imposed a blockade on Gaza since the democratically elected Hamas government took control of the territory in 2007. Gaza is also blockaded by Israel — a situation that international agencies and non-governmental groups say has led to a humanitarian crisis.
The initiative to open the Gaza border is the brainchild of the Tahrir4Gaza campaign, whose organizers say they want to test the extent to which Egypt has really changed since its revolution.
Ahmed El-Assy, the main campaign organizer, told Press TV, "The Mubarak regime collaborated with Israel to keep the Palestinians weak, but now he's been overthrown, so there's no need to maintain the status quo."
El-Assy added that several days ago he was detained by the Egyptian authorities for launching the campaign. He said they tried to dissuade him from marching on the border, arguing that the timing was wrong.
"There's a lot of fear and intimidation, but we know that the Palestinian issue is an important one for Egyptians, and we need to keep the momentum up following the successful revolution," he stated.
A group of Egyptians and foreigners set out from Cairo on Saturday morning heading toward the Rafah border. They had to pass through at least twelve military checkpoints and were detained at one of them for two hours. Eventually they were allowed to proceed to Al Arish, 50 kilometers from Rafah. Upon arriving in Al Arish, the locals welcomed them with open arms and promised to accompany them to Rafah on Sunday.