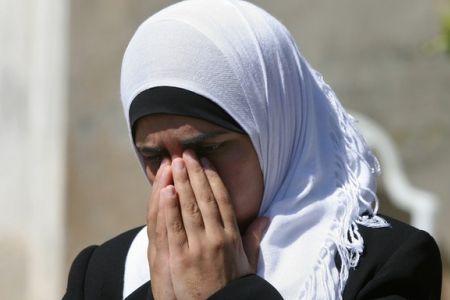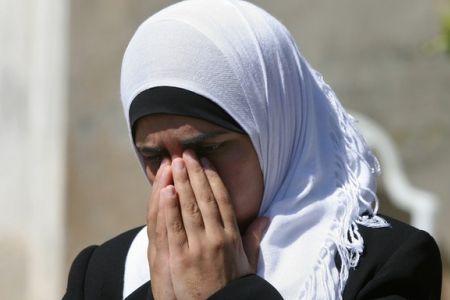 Palestinian detainee Ihsan al-Dababsi from the southern West Bank village of Nuba
Gaza residents have staged a sit-in protest to denounce a video clip that shows an Israeli soldier dancing next to a bound and blindfolded Palestinian woman.The video, which was released earlier this week, showed a grinning Israeli soldier in sunglasses dances to Arabic music, repeatedly brushing up close to the Palestinian woman.
Gaza Minister of Prisoners Affairs Muhammad al-Ghoul told the protesters that the Israeli army would not waste an opportunity to mistreat Palestinians as long as the Arab and Islamic world remained silent about the crimes, Ma'an news agency reported on Thursday.
He also called on human rights organizations and the international community if they had been "sleeping on the job," accusing observers of willful silence in letting such an event go unanswered.
Meanwhile, the Palestinian Authority and Hamas resistance movement have condemned the move, saying the clip was "deeply offensive to the dignity of women."
The video released several weeks after a female Israeli soldier posted pictures of herself smiling and larking around blindfolded and handcuffed Palestinian prisoners.
The Israeli military said that it has launched an investigation into the incident.
Back to top button