Palestine
Mashaal Says Willing to Resume Shalit Talks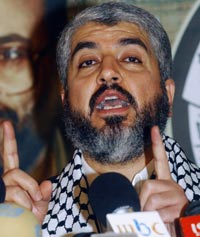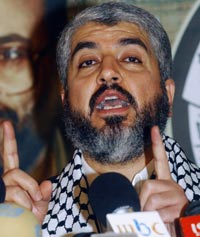 Against the backdrop of the Shalit march and Israeli Prime Minister Benjamin Netanyahu's speech, in which he presented his position on negotiations, Hamas politburo chief Khaled Mashaal said his movement is willing to resume talks on the matter of captive Israeli occupation soldier Gilad Shalit.
In an interview to Jordanian newspaper al-Sabil, which is to be published on Sunday, Mashaal said his movement's willingness to return to negotiations, which have been frozen for months now, does not mean the group is waiving its previous demands or withdrawing from its terms or position. "If one soldier is not enough to free our prisoners, we will do everything in order to capture more soldiers," he warned.
Mashaal also addressed the siege on the Gaza Strip, and Israel's easements and entry of goods. He said the siege remains in place, and said he believes the Palestinian resistance organizations in the West Bank are likely to soon resume activity against Israel.
On Monday Mashaal addressed the Shalit matter, saying, "The Israeli leadership has withdrawn its proposals and capitulated to the American administration's pressures so that the prisoner swap won't bolster Hamas and weaken the Palestinian negotiator (the Palestinian Authority)."
He added, "I'm telling them today – we have certain demands in exchange for Gilad and as time passes we will no longer be satisfied with those demands. The demands will be higher, and so will the price."