Palestine
Israeli PM confirms 'extraordinary' anti-Iran alliance with Arab states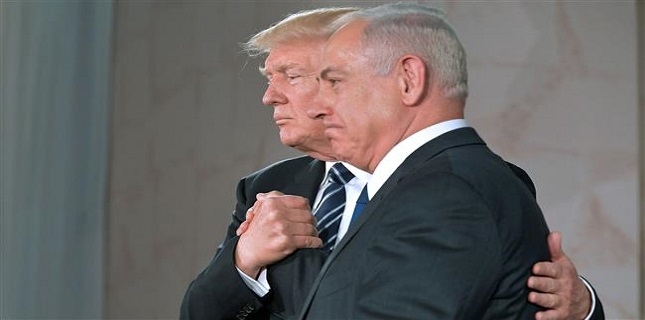 Israeli Prime Minister Benjamin Netanyahu has hailed close ties between Tel Aviv and some Arab countries, saying that Iran is one of the common concerns of the "extraordinary" alliance.
Asked whether there is an anti-Iran front with Israel, Saudi Arabia and Egypt as crucial players, Netanyahu told CNN's Fareed Zakaria at the World Economic Forum in the Swiss town of Davos on Thursday that the alliance was an "extraordinary thing."
"I agree that there is an alignment of Israel and other countries in the Middle East that would've been unimaginable 10 years ago, and certainly in my lifetime. I never saw anything like it," the Israeli premier said.
"Yes, it starts with a common concern for a common enemy which is radical Islam, either of the radical Sunnis, Daesh, before that al-Qaeda, which Israel fights … and also our common stance against Iran," he added.
This is while the Tel Aviv regime has been accused of colluding with terrorist groups that are currently losing ground against the Syrian army.
Israel has frequently attacked military targets in Syria and provided weapons to anti-Damascus militants as well as medical treatment to the Takfiri elements wounded in the war-torn Arab country.
In September 2016, the Israeli daily Ha'aretz quoted lawmaker Akram Hasoon as saying that the regime was directly aiding the Takfiri terrorist group Jabhat Fateh al-Sham, formerly known as al-Nusra Front.