Palestine
Palestinian minors arrested by Israel 'suffer abuse'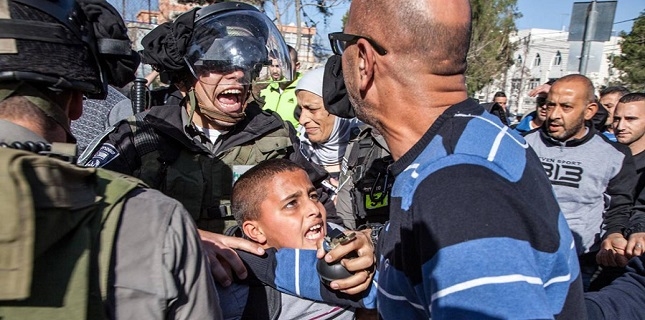 Mohammed, 14, was with his friends riding horses in a park in Jerusalem's Old City when the Yassam, a special patrol unit of the Israeli police, arrived at the scene.
Sound grenades were fired at the teenagers. One landed near Mohammed's feet. He picked up a rock and threw it in the direction of the notorious riot police, whose excessive force against Palestinians has been well-documented.
Unbeknownst to Mohammed, Yassam had been surveilling him and had also taken photos. Later, on his way back home, the boy was arrested by Israeli security forces on Saladin Street. He was handcuffed, taken to an interrogation centre, and was questioned without the presence of a lawyer or his parents.
Little did he know then, in mid-September 2016, that his ordeal through the Israeli military court system had just begun.
"They called me after he was interrogated," Salwa, Mohammed's mother, told Al Jazeera.
"He spent the night in jail and was due in court the next day. He was imprisoned for a further two weeks and in that period he had another court appearance that was postponed four or five times."
More than a year later, Mohammed is still under house arrest.
He is one of the hundreds of Palestinian minors in the occupied territories that are arrested by Israel on a yearly basis. The most common charge levelled against them is stone throwing, which under Israeli military law can carry a sentence of up to 20 years in jail.