Palestine
Israeli forces shot, injured over 20 Palestinians in Ramallah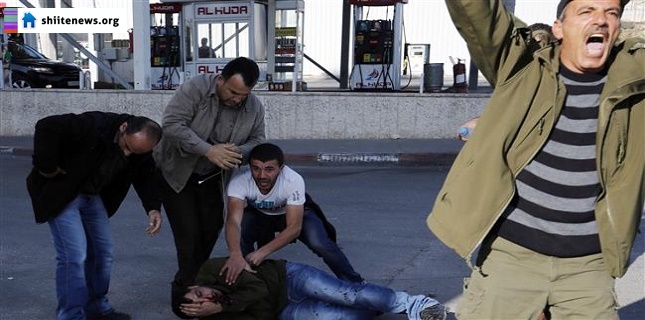 At least 20 Palestinians have been shot and injured as Israeli forces stormed a refugee camp in the occupied West Bank city of Ramallah, the Palestinian Health Ministry says.
The Palestinians were injured during clashes that erupted after the Israeli forces stormed the al-Am'ari Refugee Camp on Monday and surrounded a local home.
Reports said the Israeli forces arrested the house's owner and his son.
The attack came a day after five Palestinians were shot dead by Israeli forces in the northern part of the occupied West Bank.
Since the start of October 2015, at least 181 Palestinians have been killed by Israeli forces in what is regarded as the third Palestinian Intifada (uprising).
Tensions heightened in the Palestinian territories in August 2015, when Israel imposed restrictions on the entry of Palestinian worshipers into the al-Aqsa Mosque compound in East al-Quds.
The Palestinians say the Tel Aviv regime seeks to change the status quo of the holy Muslim site.
On February 11, a UN human rights expert slammed Israel for using excessive force against Palestinian protesters amid ongoing tensions between the two sides in the occupied territories.
Makarim Wibisono, the UN special rapporteur on human rights in the Palestinian territories, said the upsurge in violence was a "grim reminder" of the unsustainable human rights situation throughout the occupied territories.