Palestine
Zionist Troops Kill Two Palestinian Youths in Occupied West Bank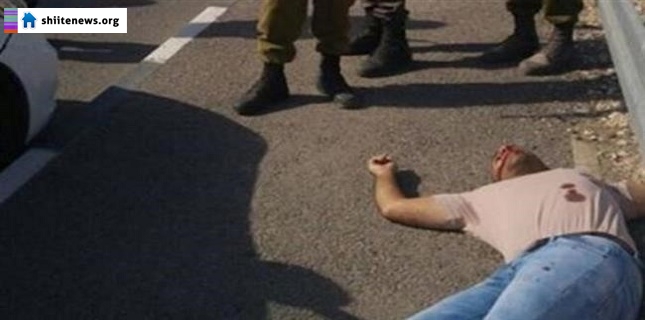 Israeli troops shoot dead two Palestinian youths at a military checkpoint in the occupied West Bank over alleged stabbing attempt.
The fatal shootings occurred near the Baghut settlement near the city of Nablus in the northern West Bank. The Israeli Forces accused the two Palestinians of attempting to stab them. The Israeli Channel 2 said two Israeli soldiers were wounded in the alleged stabbing attempt, Press TV reports.
Earlier, on Friday, Israeli forse killed another Palestinian whom they accused of having carried out a shooting attack in Tel Aviv back on January 1.
On Thursday, Israeli forces had fatally shot four other Palestinians whom Tel Aviv claimed had carried out two separate stabbing attacks in the West Bank.
The occupied Palestinian territories have been the scene of heightened tensions between Palestinians and Israelis since August last year, when the Tel Aviv regime imposed restrictions on the entry of Palestinian worshipers into the al-Aqsa Mosque compound in East al-Quds (Jerusalem), angering Palestinians.
Since October 2015, nearly 150 Palestinians, including children and women, have been killed in the clashes with Israelis. Some 25 Israelis have also been killed.