Palestine
Israeli settlers attack Palestinian homes in West Bank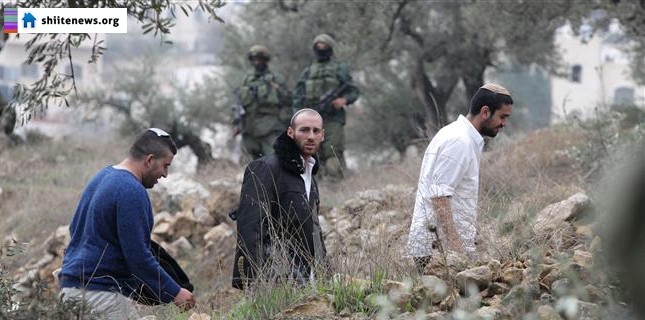 Israeli settlers have attacked a number of Palestinian homes in the southern part of the occupied West Bank.
On Sunday night, a group of settlers invaded the Wadi al-Hussein, Wadi al-Nasara and al-Kasara neighborhoods of the city of al-Khalil (Hebron), situated 30 kilometers (19 miles) south of al-Quds (Jerusalem), throwing stones at Palestinian houses and local residents.
Issa Amro, the head of the local activist group Youth Against Settlements, said Israeli settlers hurled stones and empty bottles at Palestinian homes near the illegal settlement of Kiryat Arba.
He added that Israeli forces were "present all the time" at the site, and they either "looked on" or "joined the settlers."
Elsewhere in the al-Fawwar refugee camp, which lies south of al-Khalil, skirmishes broke out between a group of Palestinian protesters and Israeli troopers. Israeli forces fired tear gas canisters and stun grenades to break up the protest. Palestinians threw stones in response.
The developments came on the same day that the Hebrew-languageYedioth Ahronoth daily reported that the charred body of a 22-year-old Palestinian man, identified as Fadi Hoosh, was found inside a car in the garbage dump of the town of Kafr Kanna.
Palestinian witnesses said they saw a number of Israeli settlers attacking the Palestinian youth and forcing him into a car before setting it ablaze.
Israeli settlers have in recent years carried out various attacks, including arson attacks, and daubed graffiti on Palestinian property in the West Bank and al-Quds (Jerusalem).
The developments came amid escalating tensions between Palestinian protesters and Israeli forces in the occupied West Bank and the Gaza Strip. The fresh wave of unrest was triggered by Israel's imposition in August of restrictions on the entry of Palestinian worshipers into the al-Aqsa Mosque compound in East al-Quds.
More than 90 Palestinians have been killed at the hands of Israelis since the start of October.