Palestine
Zionist Forces Restricts Worshipers Access to Al-Aqsa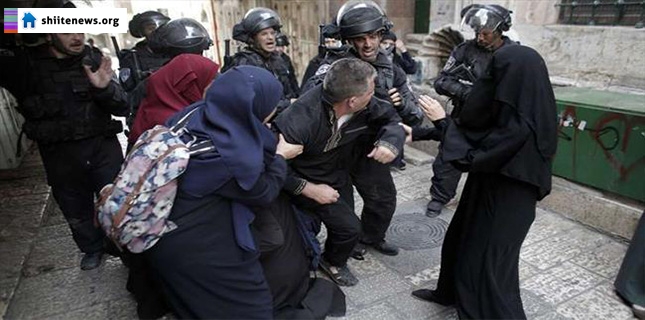 Israeli police have restricted Palestinian men under the age of 40 from entering Al-Aqsa Mosque for Friday prayers.
Earlier in the day reported that Israeli buses carrying dozens of settlers were heading towards the Mughrabi Gate in order to storm the Al-Aqsa Mosque within the coming hours, Middle East Monitor reported.
As many as 150 Jewish settlers stormed the Al-Aqsa Mosque under heavy protection from the Israeli forces yesterday.
Israeli extremist and members of the ruling Likud party have also participated in the storming of the mosque.
Al-Aqsa Mosque has been subjected in the past four days to repeated incursions by Jewish settlers under protection from the Israeli police leading to violent clashes with Muslim worshippers