Palestine
ISIL threats never scare Hamas: Official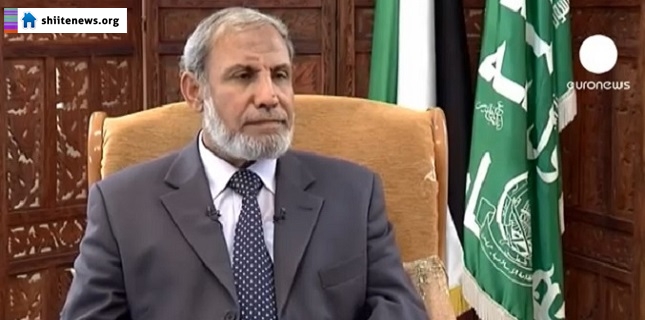 Mahmoud al-Zahar, a founding member of Hamas, said on Wednesday that the resistance movement would respond to any threats from the terrorist group.
The senior Palestinian official made the remarks after militants from the ISIL Takfiri group threatened to attack the Palestinian resistance movement in a 16-minute video released earlier in the day.
These threats "never scare Hamas," Zahar added.
The official further noted that the resistance movement would not bow to the threats and would continue its policies in the blockaded Gaza Strip, which is under the de facto control of Hamas.
"Those who violate the law, our security deals with them and those who want to argue with us in terms of beliefs and doctrines, we can also discuss and debate these thoughts with them," Zahar added.
Hamas has taken strict measures in the besieged territory to curb the activities of those affiliated with the ISIL terrorist group.
In April, security forces with the Palestinian resistance movement arrested a radical Salafist sheikh on charges of membership in the Takfiri terrorist group.
"Adnan Khader Mayat from the Bureij refugee camp (in central Gaza) was arrested as part of an investigation," a security source reported the arrest on April 6.
The ISIL terrorists control parts of Iraq and neighboring Syria. They have been engaged in crimes against humanity in the areas under their control.
Palestinian fighters affiliated with Hamas are reportedly engaged in a battle with the ISIL terrorists in the Palestinian refugee camp of Yarmouk in southwestern Syria, near Damascus. The camp has been besieged by the terrorists and the Palestinian fighters aim to drive the terrorists out of the camp.