Palestine
Israeli forces kill Palestinian teacher in West Bank raid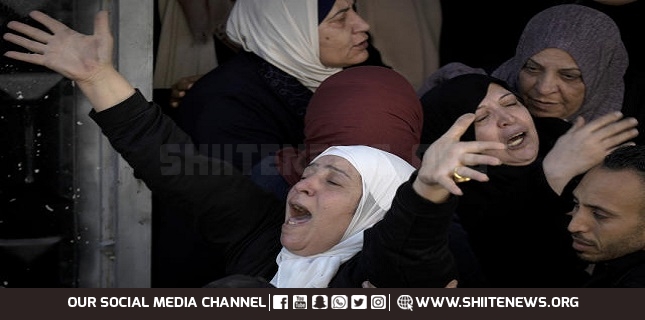 An Israeli military raid in the West Bank killed a Palestinian schoolteacher on Thursday.
According to the Palestinian News Agency, Adham Jabarin was shot in the Jenin refugee camp in the northern West Bank.
The Zionist regime's military raids have become a daily occurrence in the West Bank over the past year, with Tel Aviv claiming they are targeting Palestinians to prevent future attacks. The number of Palestinian deaths since the beginning of 2023 stands at 17 so far.
The rising tensions between Zionists and Palestinians were also reflected in a heated exchange Wednesday at the United Nations Security Council on the Palestinian conflict.
The Palestinian UN envoy accused the new Zionist government of deliberately targeting the Palestinian people, while the Zionist regime's UN ambassador accused the Palestinians of sabotaging any chance of so-called reconciliation, the AP reported.
The West Bank is at a boiling point, with almost a daily surge in clashes between residents, the Zionist occupation settlers, and Tel Aviv's army forces.