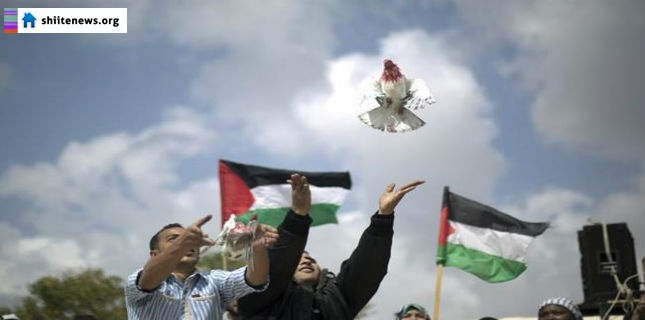 Palestinians on Monday marked "Land Day," which commemorates Palestinian persistence in defending their land and existence against Israeli occupiers.
Land Day, celebrated on March 30 of each year, dates back to 1976, when six Palestinians were killed by Israeli gunfire during demonstrations that broke out against Israel's seizure of thousands of square kilometers of Palestine's land, the world bulletin reported.
Israel seized territory in the Northern Galilee region, where Palestinians constitute an overwhelming majority. Galilee residents responded by declaring a general strike that prompted Israeli troops to invade the region and clash with residents.
A variety of marches and activities commemorating the incident are planned across the Palestinian territories on Land Day, including in West Bank cities, East Jerusalem, the Gaza Strip and regions inside Israel where Arabs reside.
Palestinian expatriates are expected to hold similar events in several Arab and western capitals