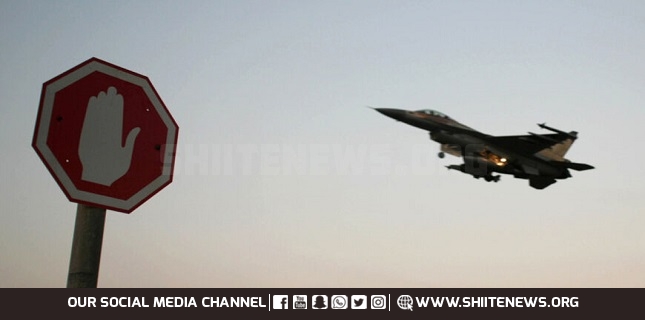 On Sunday night, the Lebanese sources reported the constant flight of Israeli spy and military planes over southern Lebanon to the occupied Golan Heights and Shebaa Farms.
The Israeli regime always violates the Lebanese airspace, sea and land. In some cases, the Zionist regime uses the Lebanese skies to attack Syria.
The Lebanese Al-Mayadin network reported Sunday night that Israeli spy and military planes are flying extensively over southern Lebanon, as well as the heights of the occupied Syrian Golan and Shebaa Farms.
More details of this news have not been reported yet.
Lebanese President Michel Aoun recently condemned Israeli aggression and said that the constant threats from Israel are the most important concern of the Lebanese government.
The Lebanese Ministry of Foreign Affairs has complained to the United Nations and the Security Council several times in recent years about the Zionist regime for violating Lebanese airspace.
The UN Security Council Resolution 1701, adopted after the end of Israel's 33-day war with Lebanon in 2006, warns Israel against hostile actions against Lebanon, but the regime constantly violates Lebanese airspace, land and sea.