Palestine
Hamas: 7 Palestinians arrested by PA forces in West Bank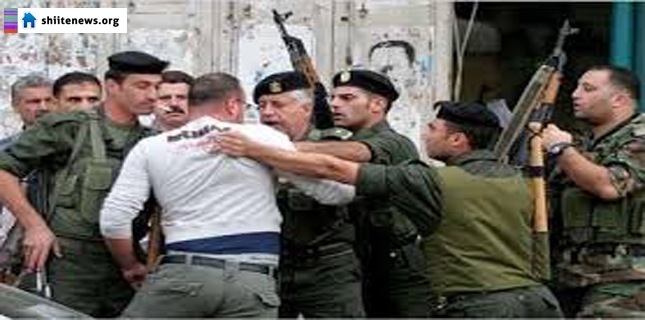 The Palestinian Authority (PA) security forces rounded up seven Palestinian citizens and summoned others for interrogation, Hamas reported Thursday.
According to a statement by Hamas, the PA intelligence apparatuses in Qalqilya nabbed the Palestinian citizen Basel Mahmoud Abu Suleiman from his workplace in the city and his brother Abdulrahman, 21.
The PA forces further captured a university student moments after they broke into his family home. Both Islam Nabil Khadhraoui and Anas Mohamed Mosleh were also arrested in the process.
Meanwhile, the PA intelligence transferred six Palestinian detainees, held at the Jericho jail, to the PA lock-up in Qalqilya.
In a related development, the PA intelligence in Qalqilya denied the mother of the political prisoner Mahmoud Mardaoui the right to visit her son on groundless accounts.
Sources based in a-Khalil, said the Halhoul-based PA court extended the administrative detention of the detainees Mohamed Shafoot and Abdullah Zama'ra for 15 days. Both were also reportedly sentenced to a 500-dinar-fine.
The PA forces further captured the ex-prisoners Mohamed Ahmed Abu Salim and Saleh al-Sheikh from Ramallah city.
A sit-in has, meanwhile, been staged by members of the Birzeit University Islamic student bloc in protest at the mounting arbitrary arrests carried by the PA apparatuses for 64 consecutive days.
In Bethlehem, the PA intelligence apparatus summoned ex-prisoner Omar Habib, 29, for interrogation, just a few days after he had been released from the PA preventive security jails.