Palestine
Palestinian inmates to launch hunger strike in israel jails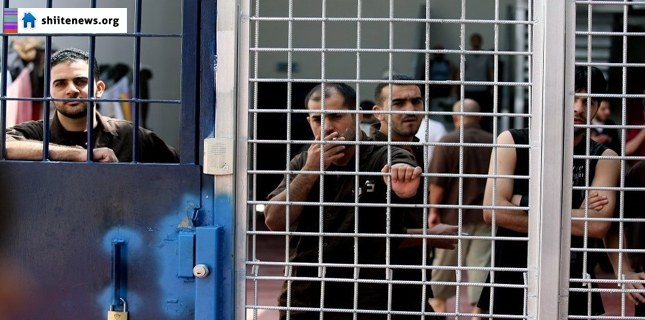 Palestinians prisoners in Israeli jails are planning to launch a hunger strike to protest their illegal and arbitrary detention.
The head of Prisoners Association Tawfiq, Abu Naim, said that Palestinian detainees will launch the general hunger strike in April.
They will be protesting the continued harassment of Palestinian prisoners especially those in need of medical treatment, he said.
Israeli forces routinely abduct Palestinians in the occupied West Bank and put them behind bars based on the administrative detention policy.
Administrative detention is a sort of imprisonment without trial or charge that allows Israel to incarcerate Palestinians for up to six months. The detention order can be renewed for indefinite periods of time.
Human rights groups have repeatedly denounced imprisonment without charge or trial.
According to the Palestinian Prisoners Society, Israel detained 383 Palestinians across the West Bank in December 2014.
There have been many reports about the deteriorating health of Palestinian prisoners held inside Israeli jails.
There are reportedly over 7,000 Palestinians in 17 Israeli prisons and detention camps, including 540 Palestinians held without any trial under administrative detention.