Palestine
Hamas holds huge festival to celebrate Palestinian victory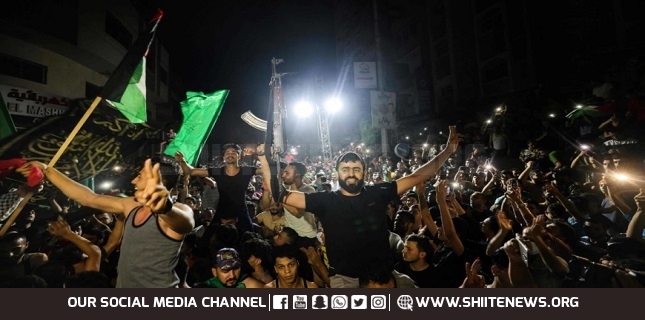 The series of events to celebrate the Palestinian victory against the recent Israeli war continues in the Gaza Strip. This time, Hamas movement held a huge festival in the Gaza Strip to honor Palestinians killed in the latest escalation by Israeli regime against Gaza.
A military show for Hamas military wing, al-Qassam Brigades, was also held during the festival.
Palestinian resistance groups expressed their determination to stick to the resistance as the only means to defend Palestinian rights.
Palestinians in the Gaza Strip also honored all Palestinians who were killed in the latest Israeli escalation. They renewed their vows to keep the Palestinian resistance and sacrifice everything for the sake of liberating Palestine.
Earlier, Israel started its eviction policy in Sheikh Jarrah and other parts of east Jerusalem al-Quds which sparked an 11-day onslaught by Israeli regime on the Gaza Strip.
Palestinians here celebrate their victory and pay tribute to all those martyred by the Israeli regime. They also stressed that the resistance will go on as the only means to defend Palestine and Jerusalem al-Quds.