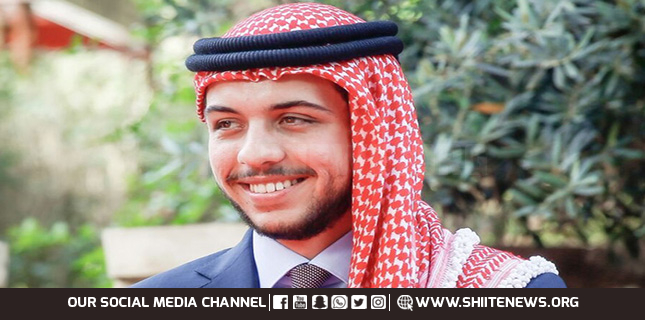 Even Jordan crown prince cannot visit al Quds due to illegal Israeli control, let alone Palestinian Muslims.
Jordan's Crown Prince Hussein bin Abdallah had to cancel a planned visit to the al-Quds and al-Aqsa Mosque.
Even Jordan crown prince cannot visit al Quds due to illegal Israeli control
According to Jordanian Foreign Minister Ayman Safadi Israel wanted to impose new arrangements and change the visit program.
That shows even Jordanian monarchy had no authority over the holy al Quds.
Interestingly, this also unveils another aspect that Jordan has recognized Israel but the latter damn care for that monarchy which earned Arab-Muslim wrath due to this recognition.
Factually speaking, in theory Israel remains an illegal occupying power in Jerusalem but in practice, even United Nations Security Council fail to prove this in action.
This hypocrisy of the UNSC had encouraged and emboldened the squatter of Jerusalem- al-Quds (al Haram Sharif).
Ludicrously, Jordan holds the title of custodian of the Haram Sharif of al Quds (occupied Jerusalem) but in fact Israel has appointed itself de facto custodian.
However, Jordan blocked Netanyahu's planned flight to the UAE from entering its airspace on Thursday morning.
Earlier, Israeli security details had tried to meddle into French President Emanuel visit to an ancient church in the occupied territories.
Meanwhile, Muslims around the world condemn both Israel and the big powers at the UNSC due to squatting of sacred al-Quds Haram Sharif.
They also condemn the UNSC for not taking punitive measures against Israel due to which Israel continues to squat Palestine.