Palestine
9 Palestinians injured in West Bank village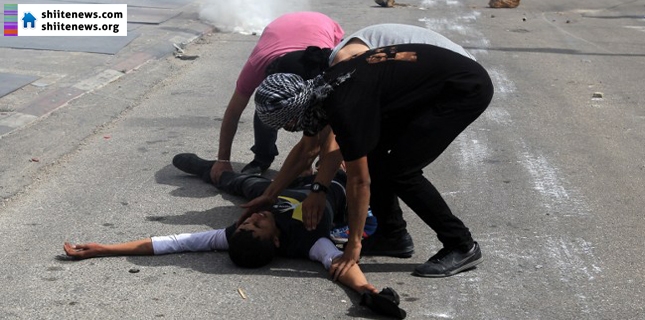 As many as nine Palestinians have been injured in the West Bank after Israeli forces suppressed a march in a village in the Israeli-occupied Palestinian territory.
The casualties were caused on Friday. The march took place in the Turmus Ayya.
Israeli forces fired rubber-coated steel bullets and tear gas at the demonstrators and detained four activists.
One demonstrator, named as Muhammad al-Khatib, reportedly had his arm broken while being arrested.
Demonstrators were attempting to set up a memorial for slain Palestinian Minister Ziad Abu Ein.
Abu Ein was killed on December 10 in an anti-Israeli protest in the village, during which some 300 Palestinians planned to plant olive trees as a symbolic act of protest against Israeli settlements.
The Palestinian official, who was in charge of the issue of Israeli settlements within the Palestinian Authority, was killed after Israeli soldiers hit him with the butts of their weapons and their helmets.
Thousands of Palestinians as well as foreign dignitaries attended a December 11 funeral for the official in Ramallah.
Mahmoud Abbas, the president of the Palestinian national unity government, has condemned "the brutal assault that led to the martyrdom" of Abu Ein, calling it "a barbaric act that cannot be tolerated or accepted."