Palestine
Israel sets up new Iran command for action against Iran: Report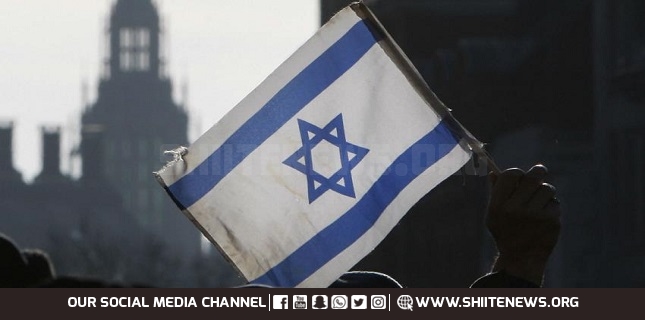 The Israeli military has set up a new "Iran command" amid Tel Aviv's anti-Tehran confrontational rhetoric, according to Israeli media.
According to The Jerusalem Post, the multiyear "momentum plan" was presented by Israeli chief of staff lieutenant general Aviv Kochavi to all military commanders on Thursday.
The plan, despite awaiting an official approval by the Israeli cabinet, has been endorsed by military affairs minister Naftali Bennett and presented to prime minister Benjamin Netanyahu.
The new "Iran command" will be led by a major general and will seek to "bolster" the "attack capabilities" and "intelligence gathering on the Islamic Republic", including by means of cyber and satellite operations.
The plan will also set up a new "rapid-maneuvering" infantry division to "penetrate enemy territory".
Among other provisions in the plan, Israel will seek to double the number of its precision weapons and further increase the number of its missile interceptor systems across the occupied territories.
According to the report, the creation of an "Iran command" comes as the Israeli military is worried that its opponents are gradually growing stronger, with the "gap" between them "closing quickly".
Tel Aviv has adopted an open policy of provocative military action against Iran and certain regional states allied with Tehran.
Following the defeat of foreign-backed terrorist groups in Syria and Iraq, Israel has stepped up its military aggression against the two countries in fear of an emerging Iran-led alliance against terrorism and foreign occupation forces.
On Saturday, Bennett said that Tel Aviv and Washington had divided up the fight "against Iran" in Syria and Iraq respectively.
In October, Kochavi said that despite knowing that its enemies are not interested in war, the Israeli military has "increased its pace of preparations" for confrontation.
'Searching for an excuse to level Tel Aviv'
Iran's support, provided chiefly under the command of top Iranian general Qassem Soleimani, had had a major role in empowering Syria and Iraq fight against foreign-backed terrorists and foreign occupation in their countries.
Anti-terror commander, Lt. Gen. Soleimani was assassinated by US forces early January while on an official visit to Iraq at Baghdad International Airport.
According to recent remarks by Major General Mohsen Rezaei, a top IRGC general and the secretary of Iran's Expediency Council, Israel had a direct role in the assassination by informing Washington of Soleimani's flight to Baghdad International Airport.
"We were searching for the Americans to give us an excuse to hit Tel Aviv just as we hit Ain al-Assad," Rezaei said. "We would have leveled Tel Aviv no doubt," he added.