Palestine
Palestine prisoner dies of blow to head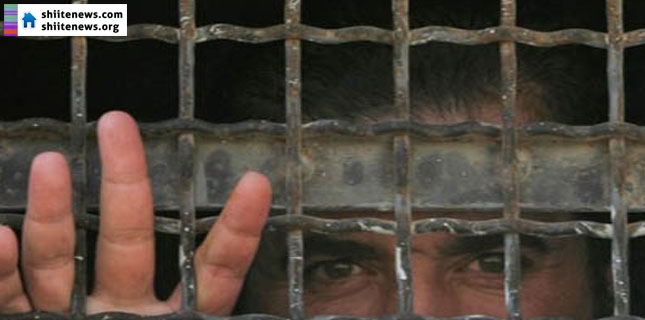 The result of an autopsy on the body of a Palestinian prisoner, who lost his life in an Israeli jail, shows he died from a blow to the head.
On Thursday, Issa Qaraqe, the head of the Palestinian committee for prisoners, denied that Raed Abdel Salam al-Jaabari had hanged himself in a bathroom in Israel's Eshel prison in the southern city of Beersheva.
The main cause of the detainee's death was "a strong blow to the head" that resulted in internal bleeding, said Qaraqe, adding, "We blame Israel" for his death.
Israeli authorities had earlier claimed that Jaabari hanged himself at the prison and died on the way to hospital.
Israeli prisons spokeswoman Sivan Weizman said a medical team had tried to revive him. However, he was pronounced dead upon arrival at Soroka hospital in the city.
Jaabari's family, however, rejected the claim by Israelis and demanded an investigation into his death.
Palestinian sources also say that Jaabari was arrested in July for offences that were not immediately clear.
Palestinian media reports said that thousands of Palestinian inmates held in Israeli prisons went on an open-ended hunger strike on Wednesday in protest at the death of Jaabari.
Reports say over 7,000 Palestinians are being held in Israeli jails. Approximately 2,000 of the Palestinian prisoners have been arrested over the past three months.
Also on Tuesday, another Palestinian man died of wounds sustained during Israel's 50-day war on the besieged Gaza Strip. He had been seriously injured in Rafah.
Nearly 2,140 Palestinians lost their lives and some 11,000 were injured in the brutal Israeli war on Gaza.