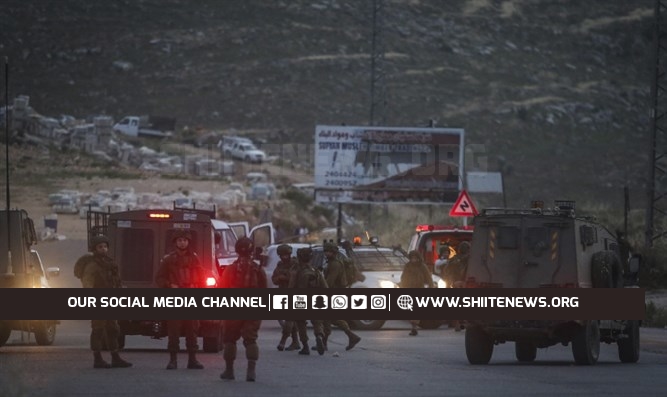 Israel attacks activists who held demo for release of prisoner Samer Arbid. Notably, Israeli forces attacked activists demonstrating in front of Hadassah hospital Tuesday evening . Furthermore, Israeli forces physically attacked demonstrators. They also arrested two people after brutally beating them up.
Earlier, dozens of activists demonstrated in front of the hospital to demand the release of Samir Arbid.
Moreover, Israeli forces detained him on September 25 and subjected to torture and ill-treatment during interrogations. That caused him pulmonary hemorrhage, several broken ribs and marks all over his body, and a severe kidney failure.
Hence, the activists demanded providing Arabid with real medical treatment. Most importantly, they also demanded prosecution of all investigators who attacked him during interrogations.
Meanwhile, Palestinian Minster of Health Mai Alkaila, sent a letter to the international Committee of the Red Cross (ICRC).
Therein she demanded ICRC to pressure the Israeli occupation (power) to allow a Palestinian medial team to visit prisoner Samir Arbid in Hadassah hospital.
Notably, she sought to check on his health condition.
The minister pointed out facts in the letter she handed to David Quesne, the head of the ICRC Mission in occupied Jerusalem.
Factually stating, she said that Arbid was heading home with his wife when Israeli forces arrested him.