Pakistan
Another youth of Shia community subjected to enforced disappearance in Karachi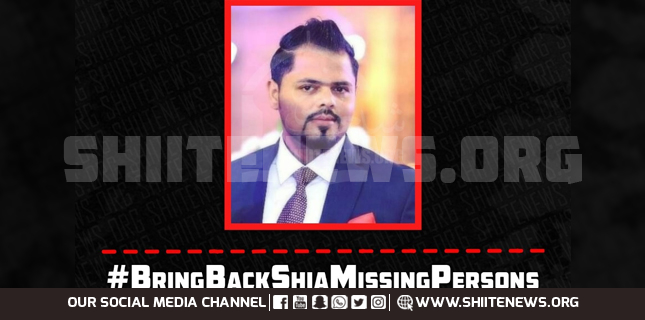 Witch-hunt against peaceful Shia community continues unabated in Karachi where another innocent youth was taken into illegal and undeclared custody prior to Fajr today.
The biased cops violated sanctity by storming into Bufferzone house where they held Syed John Abbas.
Read this also: Biased CTD cops detained Shia woman and her three children for 10 days
Women members of the family kept asking why John Abbas was being held. Despite their repeated requests to know details of any charge if there is any against him but cops didn't give a single reason for his undeclared arrest.
Shia Muslims subjected to enforced disappearance are being denied their fundamental human, constitutional and legal rights as they cannot defend them in any court of law because of undeclared detention in illegal custody.