Pakistan
Another innocent Shia subjected to enforced disappearance in Karachi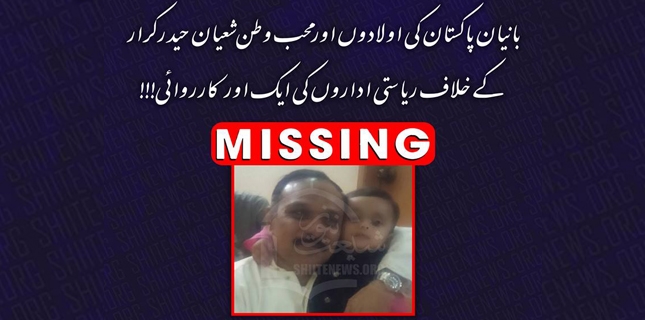 The cops in plain clothes picked up another Shia Muslim notable in Karachi and subjected him to enforced disappearance without any formal charge against him.
Shia Muslims victimised in Pakistan
Syed Kashif Naqvi was taken into undeclared and illegal custody after a raid on his house in Landhi No2. Like others, his whereabouts and nature or details of charges against him are not made known even to his family.
Those subjected to enforced disappearance are not allowed legal defence and their fundamental human rights are also denied.
Biased officials of security agencies/LEAs have launched a crackdown on Shia Muslims under which many innocent Shiite were rounded up and some of them have been implicated in false cases.
Shia Muslims believe they are victimised because of pressure from Saudi monarchy and US administration.