Pakistan
Army Chief ranked 68th among world's 75 most powerful people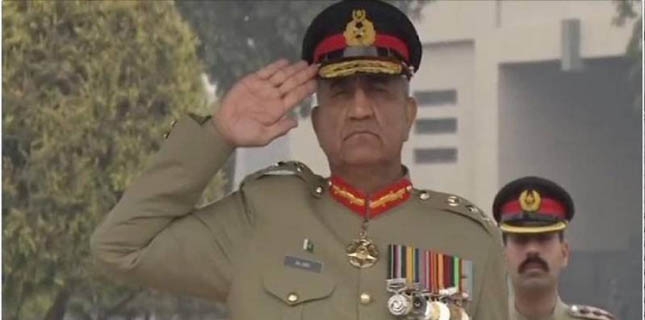 Pakistan's Chief of Army Staff (COAS) General Qamar Javed Bajwa has been ranked 68th in the list of 75 most powerful people of the world compiled by Forbes magazine.
According to Forbes, Gen Bajwa, who has completed two years as the army chief, has "successfully established himself as a supporter of democracy and a mediator".
"Due to his efforts, the relations between Pakistan and India have also been improving," the list mentioned.
COAS Bajwa, 10th Army chief of Pakistan, is a four-star general and has received Nishan-e-Imtiaz and Hilal-e-Imtiaz for his services.
The other people included in the list are Chinese President Xin Jinping, Facebook owner Mark Zuckerberg, Saudi Crown Prince Mohammad bin Salman Al Said, Indian Prime Minister Narendra Modi, UK Prime Minister Theresa May and US President Donald Trump.