Pakistan
Shia Genocide: 18 Shia martyred & 13 Injured in Pakistan on October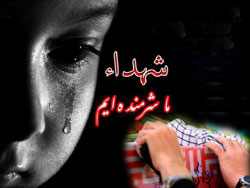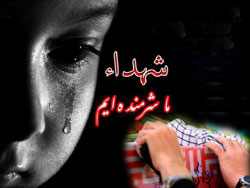 More than 18 Shia Muslims were martyred and 13 injured in the attack of Wahabi-Nasabi terrorists in last month of October besides the target killing of an Ahle-Sunnat brother Shaheed Qasim Ali, prime witness of Allama Hassan Turabi assassination case
Balochistan :
The target killing of Shia Muslims were continued in the Balochistan in last month October 2011 as 13 Shia people were martyred and 7 injured in Akhtarabad road incident in Balochistan province, despite the Government claims to arrest the culprits involved in the Shia genocide.
Sindh :
The Shia target killing of Shia Muslims in Karachi was getting full momentum ahead of Holy Month Muharram-ul-Harram. Five Shia men were martyred in the last month of October by Nasabi-Wahabi terrorists in Karachi.
Syed Abbas Jafri (6th October), Akhtar Shirazi (17th October), Imran Abbas and Jabbar Hussain (21st October), and Shia Ulema Council leader Kausar Zaidi (28th October) were martyred in Karachi by Wahabi-Nasabi terrorists. Â 
However, Three Shia men were injured including Hakeem Muhammad, his son Qamar and Muhammad Yawar in the incidents of target killing.
Moreover, the prime witness of Allama Hasan Turabi assassination case named Qasim Ali belongs from Ahle-Sunnat community was martyred on 31st October in Karachi.
Alam-e-Hazrat Abbas disrespect
Alam-e-Hazrat Abbas (as) was dishonored in Umer Kot by Wahabi-Nasabi terrorists.
Gilgit Baltistan :
The administration of Gilgit-Baltistan has imposed the ban on two Shia organizations
Including Shia Talba Action Committee, and Markazi Sabeel committee.
Khyber Pukhtoonkhwah :
By the grace of Allah, There was no incidents reported in Khyber- Pukhtoonkhwa
However, The tribal elders of Kurram Agency Parachinar has reached on a truce to resolve the ongoing sectarian tensions in the area.
Punjab:
Senior Shia Zakir Allama Hafiz Tassuduk Hussain was remained unhurt in the attack of Wahabi-Nasabi terrorists on held 3rd October.
NOTE: we have compiled above-mentioned reports with the available facts but it's not necessary that we gathered all the data.