Pakistan
US, Israel and Saudia hatching the conspiracies against Holy gatherings, JAP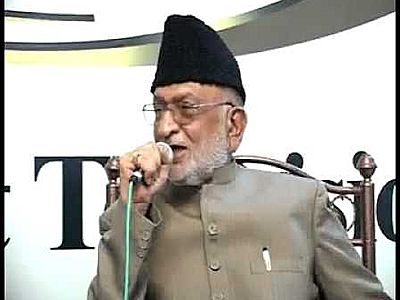 Jaffaria Alliance Pakistan (JAP) on Wednesday appealed to the Pakistani nation to celebrate the "Hafta-e-Wehdat (week of Unity) from 12th to 17th of Rabiul Awal across the country to mark the birth anniversary of Holy Prophet Mohammad (PBUH).According to the Communiqué received by the Shiite News from Jaffaria Alliance, the coalition of Shia organizations underlined the need  of unity among the Muslims to foil the conspiracy of the imperialist forces.
They urged the Muslims of Pakistan to celebrate the birthday anniversary of the last prophet Mohammad (pbuh) with the traditional religious zeal and fervor and emphasized the masses to arrange the Milad congregations and Milad processions to express their affiliations and admire with the Holy Prophet (pbuh).
The communiqué regretted over the conspiracies are being hatched in Pakistan against the celebrations of Milad-un-Nabi (pbuh) and mourning congregations of Imam Hussain (as) martyrdom adding the agents of America, Zionists and Saudia Arabia were involved in the conspiracies against these holy congregations from the last three decades.
Its said that neither a religious school of thought nor a politician and armed forces offices were remained safe from the terrorism of these Saudia, American and Zionist brand Al-Qaeeda, Taliban and other Nasabi's outfits.
Jaffaria Alliance appealed to the Muslim Ummah to follow the footpaths of leader of Islamic revolution Ayatullah Syed Ali Khamenei and to observe the week of Unity.
Back to top button